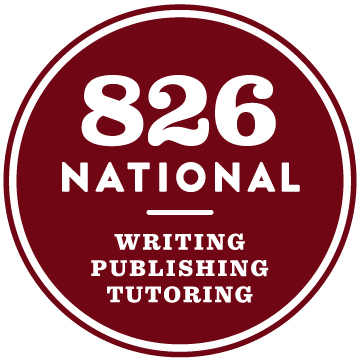 Today, Significant Objects donated $450 to the youth creative-writing tutoring program 826 National! As you may recall, in 2009–10 we raised over $2,200 for 826 National via the auctions associated with the second "volume" of our project's stories.
We made the $450 donation in the name of the following 18 contributors to the Significant Objects book (forthcoming from Fantagraphics in July) who requested that their $25 honorarium go to this worthy charity.
Matthew Battles
Tom McCarthy
Mark Jude Poirier
Douglas Wolk
Jenny Offill
Peter Rock
Gary Panter
Kate Bernheimer
Tom Vanderbilt
Heidi Julavits
Doug Dorst
Kurt Andersen
Kevin Brockmeier
Charles Baxter
Ben Greenman
Susanna Daniel
Matt Klam
Todd Levin
Significant Objects commends these terrific writers for their generosity. And 826 National, if you're reading this, the check is in the mail today.
PS: Another group of our contributors donated their honoraria to a different creative-writing tutoring program. So keep an eye peeled for another announcement soon!
REMINDER: Join contributors Luc Sante, Matthew Sharpe, Mimi Lipson, Ben Greenman, Annie Nocenti, Shelley Jackson, Jason Grote — and editors Joshua Glenn and Rob Walker — as they read stories from and celebrate the release of the Significant Objects book at New York's Strand Book Store, on July 10 from 7 pm to 8 pm. Buy Significant Objects or a $10 Strand gift card in order to attend this event. Both options admit one person. The event will be located in the Strand's 3rd floor Rare Book Room at 828 Broadway and 12th Street.
PPS: Here is a VIDEO PREVIEW of the gorgeous Fantagraphics book.