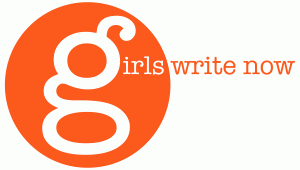 We've sent out another check today.
Earlier, Significant Objects chose Girls Write Now to receive all proceeds from one of our "volumes" of stories and auctions. We were thrilled to donate over $1,700 to this worthy organization. But today's check is going out on behalf of twenty-four contributors to the Significant Objects book who requested that we donate their honorarium to Girls Write. So, public thanks to:
Rob Agredo
Rob Baedeker
Rosecrans Baldwin
Susannah Breslin
Kathryn Davis
Meg Cabot
Tim Carvell
Dan Chaon
Mark Frauenfelder
Amy Fusselman
William Gibson
Kathryn Kuitenbrouwer
Neil LaBute
Laura Lippman
Stephen O'Connor
Todd Pruzan
Dan Reines
Greg Rowland
Matthew Sharpe
Marisa Silver
Deb Olin Unferth
Margaret Wertheim
Matthew J. Wells
Cintra Wilson
PS: As mentioned yesterday, another batch of writers directed their fees to 826 National.
Our thanks to all for being so generous!
Here is a VIDEO PREVIEW of the gorgeous book. DON'T FORGET: Join contributors Luc Sante, Matthew Sharpe, Mimi Lipson, Ben Greenman, Annie Nocenti, Shelley Jackson, Jason Grote — and editors Joshua Glenn and Rob Walker — as they read stories from and celebrate the release of the Significant Objects book at New York's Strand Book Store, on July 10 from 7 pm to 8 pm. Buy Significant Objects or a $10 Strand gift card in order to attend this event. Both options admit one person. The event will be located in the Strand's 3rd floor Rare Book Room at 828 Broadway and 12th Street. Tell your friends!