IN THIS UPDATE: Miranda Mellis, Jason Grote, Terese Svoboda.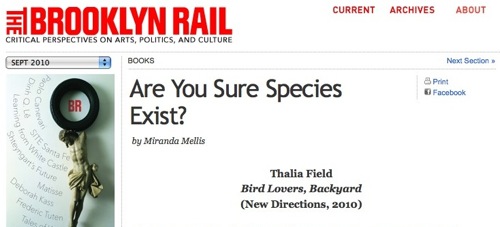 1) Miranda Mellis recently reviewed Thalia Field's Bird Lovers, Backyard in Brooklyn Rail. Excerpt:

More than half a century ago, Hannah Arendt was already arguing that scientists "move in a world where speech has lost its power." Field's book is, among other things, science translated into the discourses of poetry and theater. There is an ethical, interdisciplinary vision underlying the recursive image of a gang of students milling around Bird Lovers, Backyard, replete with notebooks and saddlebags, doing amateur science. They ask questions, connect dots—they're a chorus.
Mellis has another review coming out in October of Danielle Dutton's Sprawl, also in the Rail.
***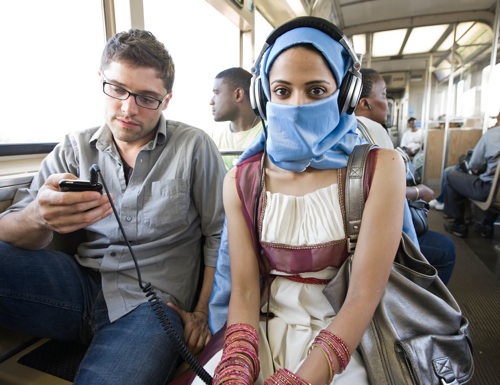 2) Jason Grote's play 1001 continues its run at Chicago's Chopin Theater through October 11 [cast pictured above]; view the Time Out feature here. His exegesis of Silver Age comic double-entendres will be coming soon to Hilobrow.com, his short play In His Bold Gaze My Ruin Is Writ Large will be produced at New York's Crown Point Festival, and his longer play Maria/Stuart will by read by Circle X and Bootleg Theater in Los Angeles in their Monday night series.


***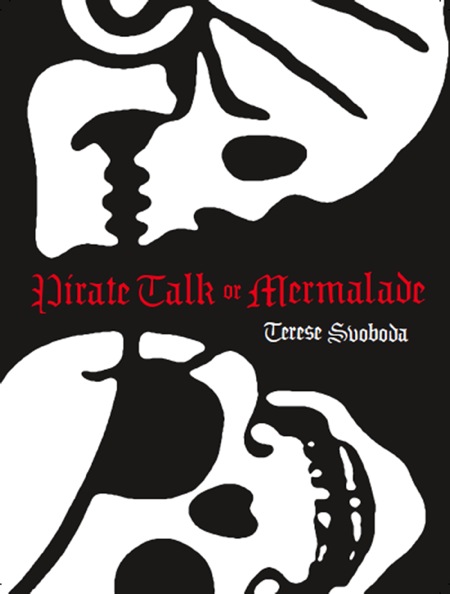 3) Dzanc books will publish Terese Svoboda's fifth novel, Pirate Talk or Mermalade, on Talk Like a Pirate Day, September 19 at the Hudson Valley Writers Center at 4 and Bluestockings at 7:30. The first chapter's at HTML Giant. The trailer for the book is here. Svoboda is also reading at Book Court on the 21st for Dzanc Books, along with Hesh Kestin.
***
DON'T FORGET: On October 9th, from 6-7 p.m., as part of Litquake's Litcrawl, SIGNIFICANT OBJECTS will present An Evening of Remarkable Stories about Unremarkable Things (plus the first-ever Object Slam) at San Francisco's Root Division. Map to Venue.

MORE NEWS: For updates about the Significant Objects project and forthcoming collection, visit the archive and subscribe via RSS. For Author Updates, visit the archive and subscribe via RSS. Also: Check out the Significant Objects Bookstore!