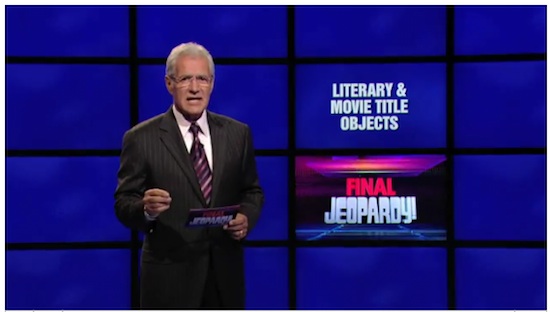 From the AP, 11 hours ago:

NEW YORK — A University of Delaware graduate student who made a bold bet has become the biggest one-day winner in the history of the game show "Jeopardy!"

Roger Craig earned $77,000 on Tuesday's telecast. He beat the $75,000 standard set more than six years ago by legendary "Jeopardy!" champ Ken Jennings.

Craig finished the regular part of the game with $47,000 and bet $30,000 on the category "Literary and Movie Title Objects." The clue was: "The inspiration for this title object in a novel and a 1957 movie actually spanned the Mae Khlung River."
***
For more evidence of the Significant Objects Meme, click here.