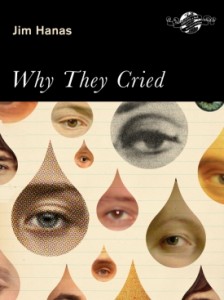 We love to give regular updates about the doings of all our contributors, but this might be a first. Jim  Hanas' new book Why They Cried, a collection of stories, may be the first such item to include a Significant Objects tale.
Learn more about the collection at WhyTheyCried.com.
Plus: Those of you New York be interested to know that:
The October 5 installment of Adult Education — Brooklyn's favorite "useless lecture series" — will tackle the topic "The Future of the Book" and serve as the launch party for Jim Hanas's just  released e-book story collection Why The Cried. The evening, hosted by Charles Star, will include lectures by Hanas, Stephanie Anderson, Anna Jane Grossman, and Rachael Morrison.

Full details are available at adult-ed.net.
Why They Cried has also just been added to The Significant Objects bookshop.
Check it out.