IN THIS POST: Blake Butler, Ben Katchor, Ben Ehrenreich, Amy Fusselman, Adam Davies.
This is the twelfth installment in a series of twenty posts announcing — in no particular order — which 100 stories will be collected in the Significant Objects book (forthcoming in 2011 from Fantagraphics).
***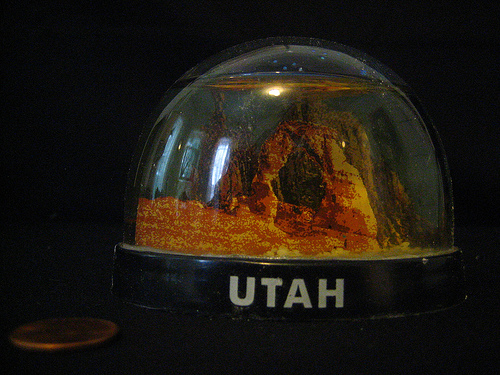 56. Blake Butler's UTAH SNOW GLOBE story. Excerpt:

In each of the cubbies there was a little globe. Each globe held another little thing, each named with a label for what the thing was. There was a cubby with a globe containing FIRST EVER REDWOOD TREE. One containing PERRY MASON. One containing PEAS. The globe containing JOYOUS LONGING held a bright pink liquid smoke. PERRY MASON looked pissed off.

The globe containing UTAH made a burning sound against my head, and there were all these people chanting, and face got all sandy and all wet. I shook it and it made my blood tingle and some coins appeared in my hands. I had so many gold coins I could live forever. Some of the coins were chocolate, which was food.
***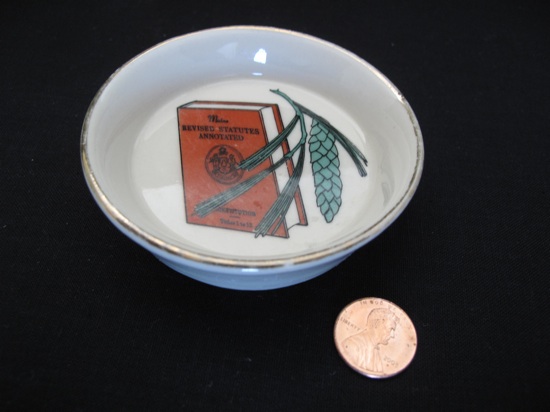 57. Ben Katchor's MAINE STATUTES DISH story. Excerpt:

This beautiful, but slightly worn, example of early 20th century porcelain "bookware" was manufactured and distributed free-of-charge along with newly printed copies of the Maine Revised Statutes Annotated — a dreary compendium of state laws.

This example, formed in the style of a small, shallow aperitif or snack dish, holds fifty salted peanuts. It was meant to encourage lawyers and public advocates to acquaint themselves with the latest revisions to state law. On one dishful of peanuts, a reader could make his way through several Titles and Chapters of the book.
***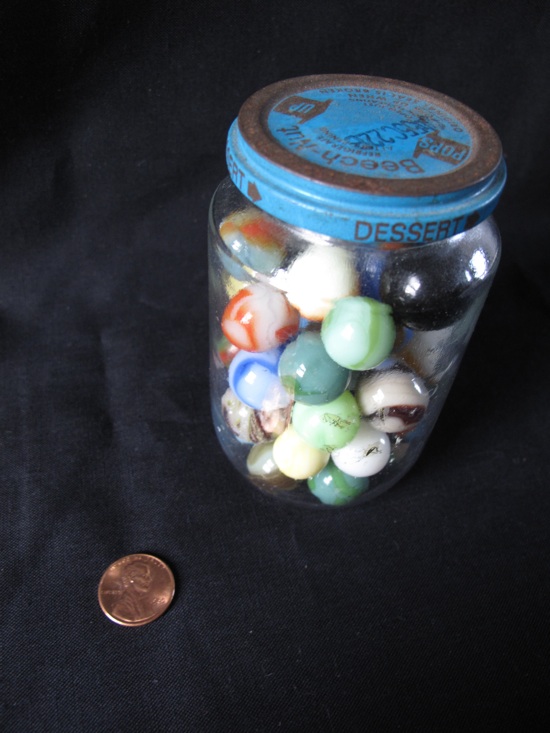 58. Ben Ehrenreich's JAR OF MARBLES story. Excerpt:

I put the marble in my pocket. Later, I will hide it with the others. But not now, because now you're watching. Now you're getting mad. I knew you would, and now you're doing it. You cross your arms. Your features droop. Not just your lips but your eyelids and ears and the cleft ball of your chin. All of it droops. I laugh at you. "Come here, Droopy," I say, and I try to kiss you, but you pull away.

"Give it back," you say.

"I don't know what you mean," I say.

"Give it back," you say, again.
***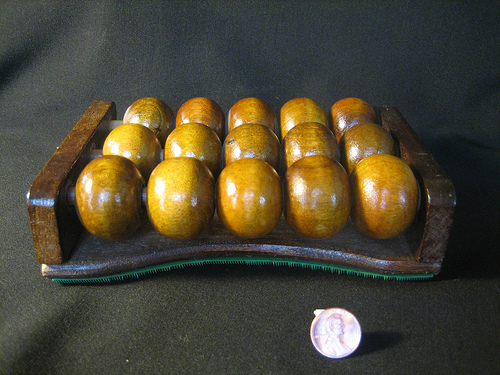 59. Amy Fusselman's MASSAGER story. Excerpt:

Guess what I found, the tiny carpet of wooden balls!

It was in her linen closet, wrapped in a couple of those tea towels with the bluebirds on them.

You remember this, right? When she was trying to improve our "perceptions"? And we stood on the floor in the kitchen and held carrot sticks in our hands and told her what they felt like and then we stood on the tiny carpet of wooden balls on the same floor and felt the same carrot sticks and told her what they felt like then, and she wrote it all down?
***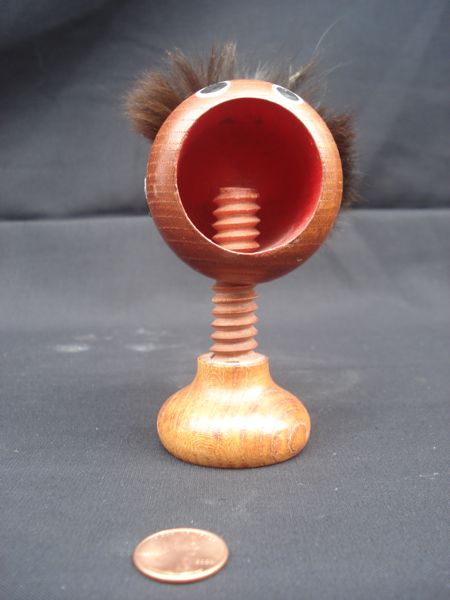 60. Adam Davies' NUTCRACKER WITH TROLL HAIR (OR SOMETHING) story. Excerpt:

Jacob Tauxe, the notorious "Swiss Voodoo Houngan" from Bern, designed the original line of ceramic Mr. Yodels figurines employed by frustrated suitors as love totems. By a feat of acoustic engineering yet to be explained satisfactorily, all custom-made Mr. Yodels figurines produce a distinctive upper-and-lower register song — the "love yodel" — when placed at an open window by which the loved one walks, provoking powerful spontaneous feelings of pair-bonding, veneration, and leghumpery.

Dangerous and unsanctioned Do-It-Yourself models — those made without knowledge of the proper techniques or precautions — are rumored to be responsible for the unions of Julia Roberts and Lyle Lovett, Woody Allen and relatives, Elizabeth Taylor et al., Chrysler and Daimler, and others.
***
MORE NEWS: For updates about the Significant Objects project and forthcoming collection, visit the archive and subscribe via RSS. For Author Updates, visit the archive and subscribe via RSS. Also: Check out the Significant Objects Bookstore!