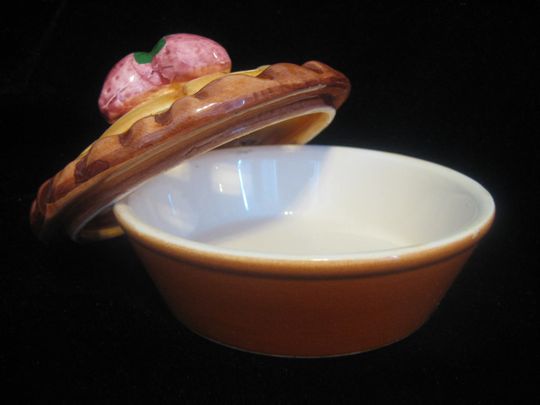 Readers, as you know, the initial Significant Objects experiment hewed to the strict scientific standards necessary to demonstrate our initial hypothesis: that narrative, even 100% invented narrative, can add measurable value to formerly valueless things.
When our project unexpectedly turned into a popular ongoing object-fiction concern, we embraced collaborations and experimentation to keep the mix of objects, and fictional forms, fresh and compelling: Underwater New York, Fictionaut, Electric Literature, and Litquake are just a few examples of esteemed literary entities with which we have teamed up.
So we were intrigued at the possibility of working with an interesting new service called Thumbscribes. Describing itself as "a platform for collaborative authorship," Thumbscribes is designed to make it easy for its far-flung membership to work together to write "haiku, poems, short stories, flash fiction, novellas, exquisite corpse and songs, real time or asynchronously with your computer, tablet, cell phone, IM and even twitter." Stories and other words "are created and passed between Thumbscribe authors who collaborate by adding a new chapter or section to the work until it's completed." Users create private works and invite a handful of friends to pitch -—or they can open a creation to the world.
Co-founder Jacqueline Bosnjak adds:
The collaborative approach utilizes the genius of countless individuals and draws inspiration from every contributor. Thumbscribes recently launched a featured collaborative short story with Electric Literature and writer Aimee Bender in which 100 people collaborated on a story. "It was just fun to click on the link a short time after it started and see all these people online adding to it!  Like watching a plant unfurl, a very very strange plant." says Aimee Bender [also a Significant Objects contributor, of course — ed.] of the experience.
Thumbscribes was devised by Idealogue, an award-winning digital studio founded by Bosnjak and Mark Beukes, and best known for such campaigns as Adicolor films for Adidas; Diesel Flash Fiction, featuring such writers as Jonathan Ames and A.M. Homes; and the Sundance-selected Little Minx Exquisite Corpse, a distributive narrative based on the surrealist parlor game, created for Ridley Scott & Associates.
Significant Objects is about to enter an eight months-long publishing hiatus while we work feverishly on our forthcoming book. But before we go, we couldn't resist giving the Thumbscribes team a couple of objects, to see what sort of collaboratively written Significance might emerge. We will publish the two resulting stories — each of which ended up being written by groups of six writer-collaborators — this week: one tomorrow, and one on Friday.