Earlier this month, when we announced that Slate was hosting a fiction contest to select one of the 100 stories we'd publish as part of the Significant Objects project, we figured that it would only take a couple of days to read through the entries and pick a winner. Because the contest's deadline was last Friday (Oct. 16), we announced that Slate (and we) would publish the winning story today.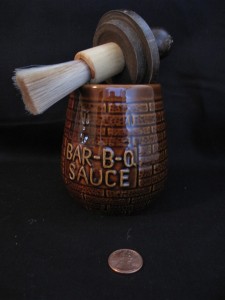 No such luck, I'm afraid. Why? Because Slate received a staggering 600+ entries! That's right: over 600 Slate readers wrote a story about an insignificant object object that I'd purchased at a thrift store, this summer, for 75 cents. This overwhelming response validates our project's hypothesis, and demonstrates just how imaginative and talented Slate's readers, not to mention those Significant Objects fans who entered the contest, truly are.
Every day of this past week, Rob and I worked with Slate's editors to read all 600+ stories. We've succeeded in winnowing the vast pool of entries down to 12 surprising, inventive, and stylish stories — any one of which we'd be proud to publish. Next comes the most difficult part: selecting a single winner out of the pool of finalists. So we're taking the weekend to make that tough decision.
Stay tuned! The winning entry will be published at Slate and right here, early next week.