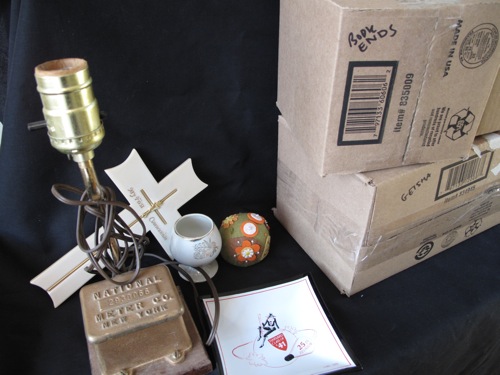 Shown above: ready-to-mail boxes containing the last three objects from the Significant Objects experiment, along with a few odds and ends that didn't end up being assigned to a writer during the duration of the experiment. There are currently two items remaining in our eBay account. Act now!
Shown below: our Nutcracker with Troll Hair. Intrinsically appealing, right? To see it is to imagine owning it forever, displaying it under a glass dome, perhaps passing it down to your grandchildren. At least, that's how I felt when I purchased it for this project.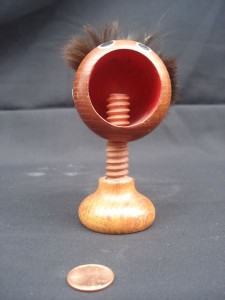 Can an object be intrinsically appealing? Can an object's appearance spark covetous emotions in even the hardest of hearts? If so, what's the secret? Artisans, craftsmen, and — particularly — manufactured product designers would certainly like to know it. Does the Troll Nutcracker's big eyes and gaping mouth appeal, say, to our primal instinct to feed and protect babies? (In which case, should Apple add big eyes and a gaping mouth to the next iPhone? Yes, I think so.)
But Daniel Harris' book Cute, Quaint, Hungry and Romantic (2000) claims that popular notions of "cuteness," "zaniness," and so forth, are as mass-produced as any consumer item. First we're brainwashed into reacting a certain way to particular aspects of product design, he argues — and then we're sold an endless torrent of stuff designed in just that way. Which seems true, to me.
This is one of the questions we'll be seeking to answer in the weeks to come, once we've had the opportunity to parse the date from the Significant Objects experiment. We hope that you'll join the conversation — now! Go ahead, leave a comment…