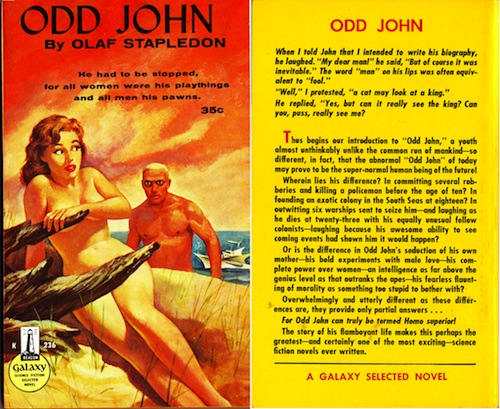 Over at Hilobrow.com, a critical-culture website that I coedit with Matthew Battles, we've just invited our readers to enter a science-fiction short-short story contest. We'd be delighted to have Significant Objects readers enter, as well. Check it out.
CONTEST DEADLINE: February 15 (soon!)
STORY LENGTH: No more than 250 words
STORY THEME: troubled and/or troubling superhumans
THE JUDGES: Hilobrow.com editors Matthew Battles and Joshua Glenn; and Hilobrow.com contributor Matthew De Abaitua, author of the award-winning 2009 sci-fi novel The Red Men and a presenter for the British TV series SF:UK.
PRIZE: Hilobrow t-shirt; story published on Hilobrow.com and recorded as part of a podcast. A few runners-up will be published on the website, also.
CONTEST GUIDELINES & MORE CLICK HERE