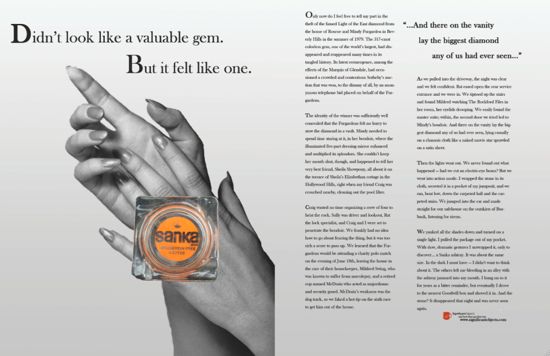 I meant for this to be the final post in my series on Significant Advertising (that is, ads for Significant Objects created by students Art Novak's advertising class at the Savannah College of Art & Design), focusing on ads inspired by one of our very first stories, Sanka Ashtray + Story By Luc Sante. But it may not be: There are at least three two student creations that for various reasons I can't get in front of you today. Update: I resolved one issue around a piece I wasn't able to include earlier (Diana Hernanez' Significant Ad) so I've updated this post on Saturday, Feb. 20.
Diana Hernandez made a very cool print ad that struck me as being really "classic" in its tone (I'm a fan of old-school print ads, like from the era before I was born). I had trouble getting that on the site earlier, but have now succeeded — that's it, above.
Kelsy Brown also made a striking, but more modern, print ad. For technical reasons, I still can't share that one right now.
But the other Sanka ad I do have, below, is very cool, too. It was made by Kelsey Diehl, and as you can see, it has some of that old-school flavor I'm talking about, but also tilts toward the contemporary.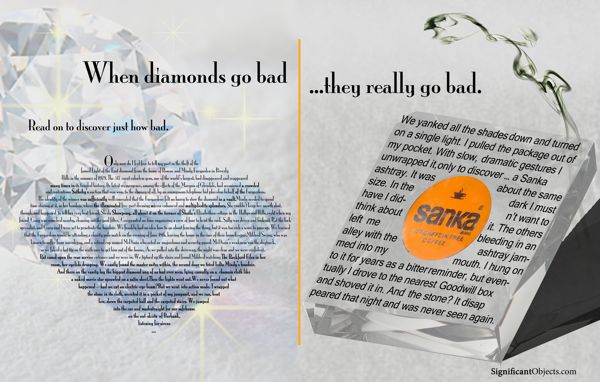 (And yeah, if you've been keeping score, that brings the number of Kelsey/Kelsys to three.) The third other student creation I still can't get on the site is Amber Greeson's very cool animated Webvertising on behalf the Amoco yo-yo.
If and when I'm able to resolve the assorted issues here, I'll share those pieces with you down the road.
Meanwhile, big thanks, and a round of applause, to Art Novak and all his students, for their very Significant advertising inventions.