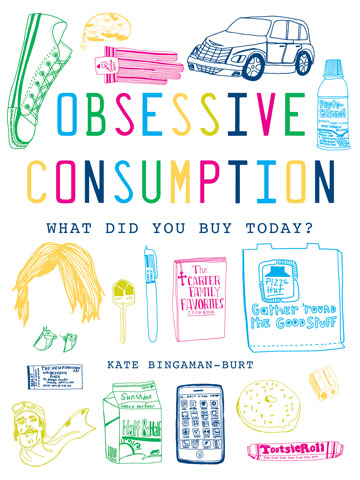 Obsessive Consumption: What Did you Buy Today? (Princeton Architectural Press, 2010), by Kate Bingaman-Burt, represents a selection of three years' worth of the author's annotated drawings of her purchases — including wedding bands, beer, a dog, and, of course, drawing supplies.
Full disclosure: Princeton Architectural Press also published my 2007 book, Taking Things Seriously. Fast Company's William Bostwick recently quipped that I "wrote the book" on the significant objects meme; actually, I merely edited the book.
The drawing below, and lots more, is available at Bingaman-Burt's etsy shop.