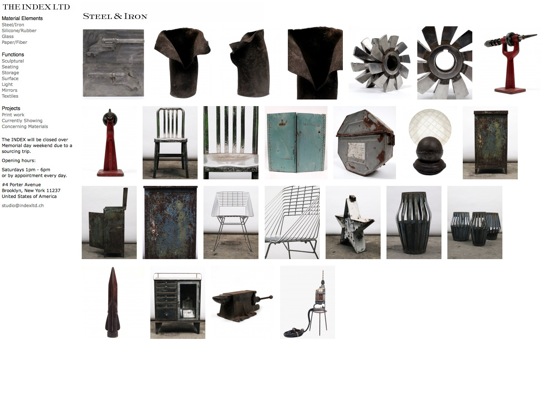 The Index — a storefront gallery in Brooklyn — is a collection of materials and objects whose purposes, characters, and origins are fascinating to curator Jonathan Roquemaure. As Cool Hunting recently explained:
While each object's uncommon looks are compelling enough on first blush, the history behind their materials and past utility often requires a little digging. Reflecting Roquemaure's own ingenuity in finding and learning, his catalog comprises a carefully considered index of objects—from an eerie surgical table to children's fencing masks and rare Mexican pottery (recently acquired through an iPad swap) to an 18th century Japanese dye-shop ledger, and so much more.
Eleventh in an occasional series.