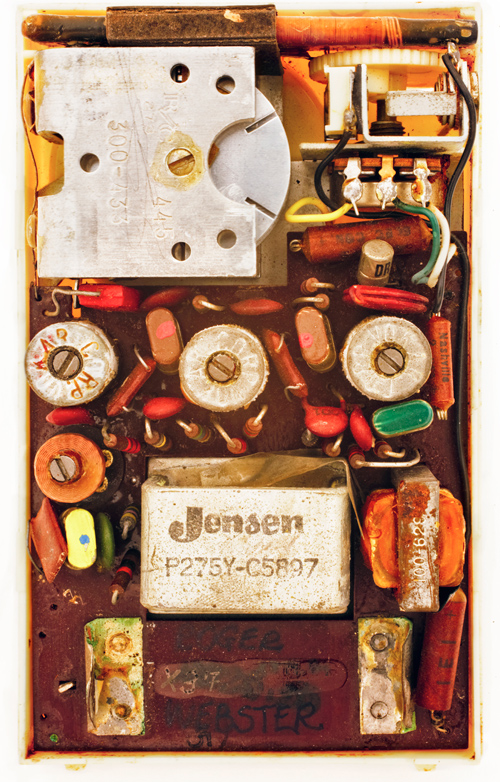 Regency TR1 First Pocket Radio
by Mark Richards
Moore's law runs the computer industry and has begun to determine the pace of human life as well. As the pace quickens, we rush to embrace the future as much as we race to discard the past. The technology I've photographed shows just the beginning of the computer and Internet age. Generations of computer design and beauty have been lost, undocumented, and as time continues, many more generations of this hidden art will continue to be lost. I am trying to preserve and make known at least a small part of it.
In a world run by so many machines I want to show the art, history, and humanity in this technology. In the photographs, a visual parallel between the wires delivering energy to a mechanical memory and the neural pathways of human anatomy becomes apparent. The pieces of machines are re-framed as something more than cold technology; I hope I can provide emotion, unexpected beauty and history.
***
Sixteenth in an occasional series.