IN THIS UPDATE: Nomi Kane, Jeff Turrentine, Terese Svoboda.
***
1) Terese Svoboda is reading today (October 17) at KGB with Ben Greenman and Matthew Salesses, 8:00 p.m.
***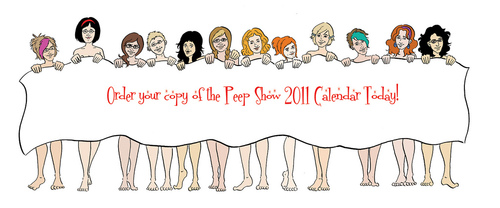 2) Nomi Kane just finished co-editing and contributing to a new project called Peep Show. "It's a pin-up calendar by a gaggle of Center for Cartoon Studies she-toonists. Twelve of us have created beautiful and, slightly scandalous, illustrations to enjoy every month of 2011!" You can see a preview and order a copy at Kane's website Brew for Breakfast.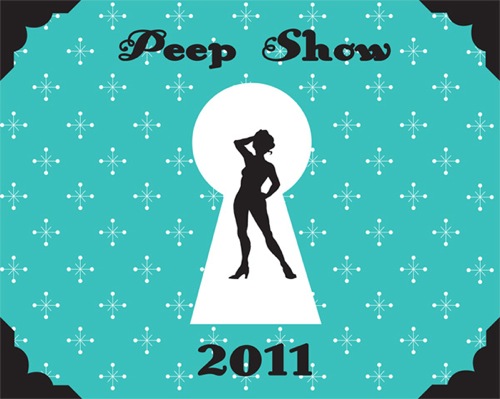 ***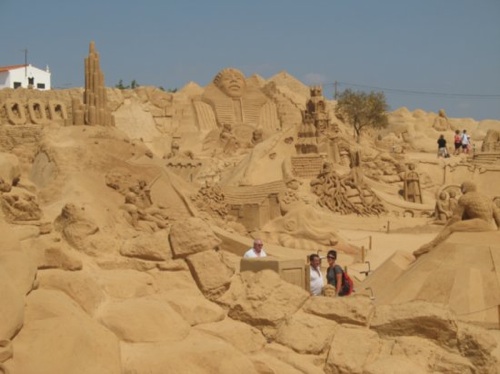 3) Jeff Turrentine tells us that he's finished the final draft (he hopes) of his first novel. It's called Cities of Sand, and he's sending it out to agents now.
***
MORE NEWS: For updates about the Significant Objects project and forthcoming collection, visit the archive and subscribe via RSS. For Author Updates, visit the archive and subscribe via RSS. Also: Check out the Significant Objects Bookstore!