IN THIS UPDATE: Christine Hill, Joshua Glenn.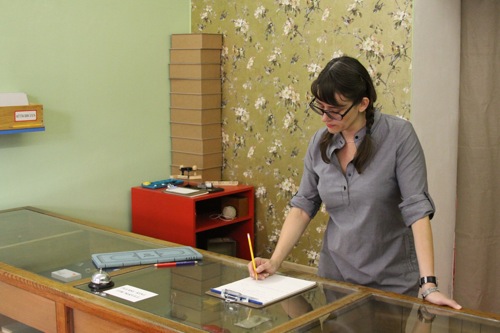 1) Earlier this month, Christine Hill's project Volksboutique transformed into a Berlin shop. The primary activity will be an updated version of her Armory Apothecary from 2009 [pictured above]. The shop features an apothecary counter that will be filled with an inventory of talismans for visitors to consider; Hill provides a file box of "attributes" on flash cards, and together she and the customer/visitor assemble a care package that consists of the objects they've selected with the character traits they've assigned them. Volksboutique, Choriner Strasse 51, Storefront, 10435 Berlin Prenzlauer Berg: Open Fridays 11 am — 7 pm and by appointment.
MORE IMAGES: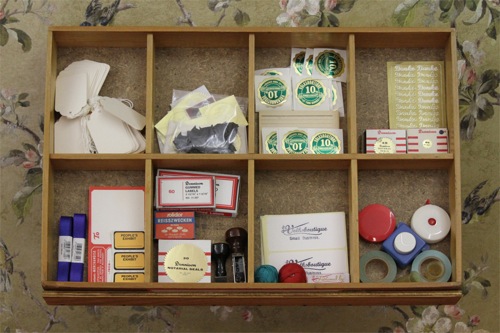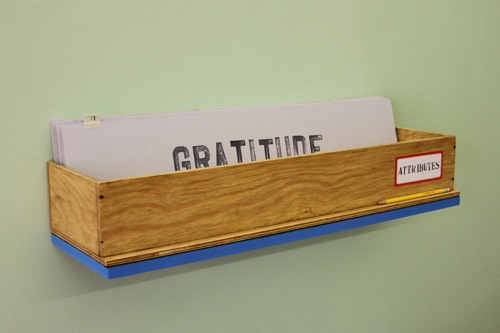 ***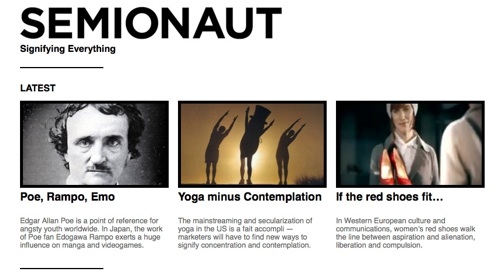 2) As our readers already know, Significant Objects co-editor Joshua Glenn is also co-editor of HiLobrow. Recently, he helped launch another website: Semionaut is an international magazine of semiotic cultural and brand analysis. Though most of its contributors work in the field of commercial semiotics, Semionaut is aimed at a general readership. Josh's recent posts include "Yoga minus Contemplation" and "Inevitable Parenting."
***
MORE NEWS: For updates about the Significant Objects project and forthcoming collection, visit the archive and subscribe via RSS. For Author Updates, visit the archive and subscribe via RSS. Also: Check out the Significant Objects Bookstore!