IN THIS UPDATE: Ben Greenman, Ben Katchor, J. Robert Lennon, Matthew Sharpe.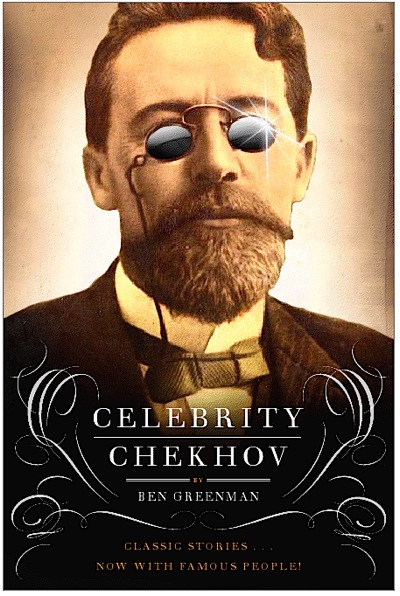 1) Ben Greenman published a new collection, Celebrity Chekhov (Harper Perennial), which takes the short fiction of Anton Chekhov, removes the characters, and inserts contemporary celebrities. It has been called "nothing short of brilliant," which may or may not be true, but may be true.
***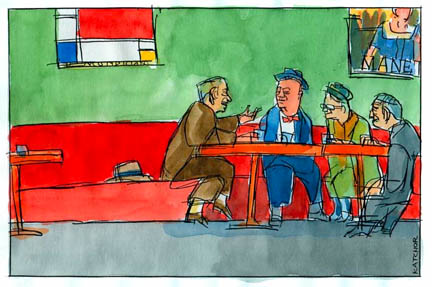 2) Ben Katchor will participate in a roundtable discussion on "The Art of the Graphic Novel" with Lynda Barry, Hillary Chute, Christopher Couch and Francoise Mouly on Dec. 5th at 2:30 pm at The Philoctetes Center, 247 East 82nd Street, 3rd Floor, New York, NY 10028. Katchor will also be reading at Comics Plate, a performance/screening event on Dec. 13th at The Wild Project, 195 East 3rd Street, New York, NY 10009.
***
3) J. Robert Lennon has new stories in Weird Tales and Electric Literature, due out shortly.
***
4) Matthew Sharpe will read from his relatively new novel, You Were Wrong, this Thursday and Sunday. Read an excerpt from the novel at Swink.
Thursday, December 2, 6:00 p.m.
Reading at Labyrinth Books
122 Nassau St., Princeton, NJ
Sunday, December 5, 3:00 p.m.
Reading at Sunny's Bar
253 Conover St.
Brooklyn, NY 11231
More tour information here.
***
MORE NEWS: For updates about the Significant Objects project and forthcoming (Fall 2011) collection, visit the archive and subscribe via RSS. For Author Updates, visit the archive and subscribe via RSS. Also: Check out the Significant Objects Bookstore!