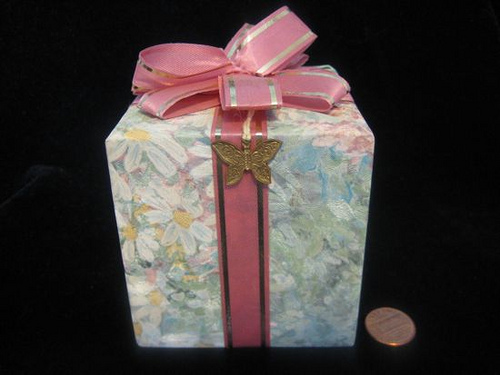 So far we've had six stories contributed to our Fictionaut group, all about this music box. Fictionaut community feedback hasn't really anointed a clear champion — maybe you'd like to weigh in?
The stories (click the title to read) are:
I really enjoy reading multiple stories about the same object; interesting to see the different approaches different writers take. But since a big part of the point of dabbling in the world of Fictionaut is to be community-minded about things, I figured I'd see if our community — you, that is — has anything to say about these. (And I'm sure you won't get troll-y on me, will you?)
Also I have more Fictionaut invites for anyone interested in joining up: rwalker@significantobjects.com.
PS if you missed my earlier Q&A with Fictionaut's Nicolle Elizabeth, it's here.