Yesterday we published our 62nd story, and closed our 57th auction. I mention this because maybe you've been thinking the number of Significant Objects will be infinite, that this experiment will continue indefinitely.
Neither of these is the case.
There will be 100 Significant Objects. That's it. In other words, we've already sold more than half our inventory. Fifty-seven percent of it, to be precise.
Josh has actually mentioned this in an LA Times interview. We've never been explicit about it here — but now that the project is past the halfway point, we want to get the word out. Why? Because if you've been following the project, enjoying the terrific stories, and fantasizing about owning a Significant Object of your own, time is running out.
In addition to the the five auctions currently running, there will be a mere 37 more auctions. If you've been dragging your feet about making a bid, or letting others beat you out for a Significant Object, it's time to bust a move.
Been sitting on the sidelines all this time? Tick tock, friend. Tick tock.
There are some remarkable bargains (given past prices) in the shop right now, including objects with stories by author Myla Goldberg, Daily Show writer Tim Carvell, and author/Rumpus editor Stephen Elliott, among others.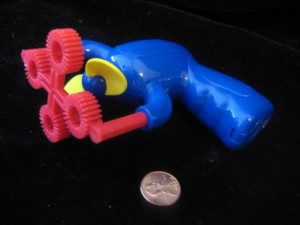 Act now! Supplies are running out.