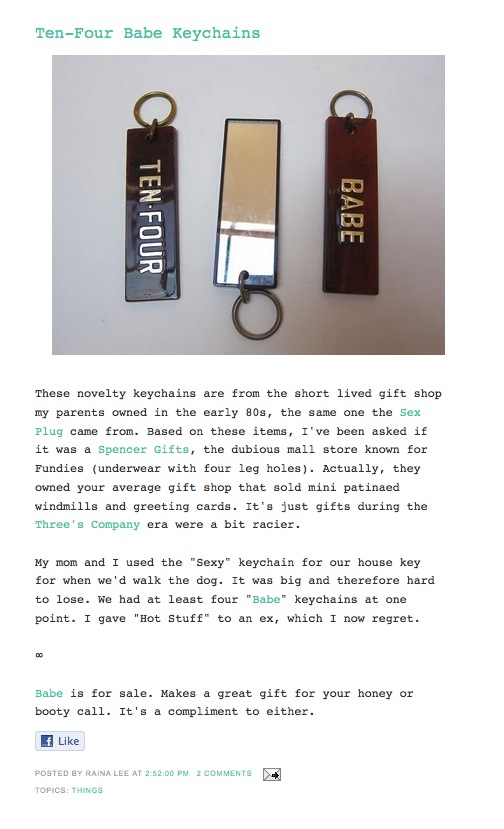 When I was at SXSW, earlier this year, I met Raina Lee, author of Hit Me With Your Best Shot: The Ultimate Guide To Karaoke Domination. She told me about this blog she was starting, the Infinite Garage Project. The blog documents Lee's process of clearing out 35 years of her parents' stuff. The IGP, which I found funny and moving, is going strong now — findings have included collections of string, gun cartridges, Christmas sweaters, her grandmother's (full) purse, coins from the '64 Tokyo Olympics, Nintendo cartridges, and '80s power suits. Some of this stuff is for sale via Etsy.
Check it out!
***
For more evidence of the Significant Objects Meme, click here.
MORE NEWS: For updates about the Significant Objects project and forthcoming collection, visit the archive and subscribe via RSS. For Author Updates, visit the archive and subscribe via RSS. Also: Check out the Significant Objects Bookstore!