IN THIS UPDATE: Miranda Mellis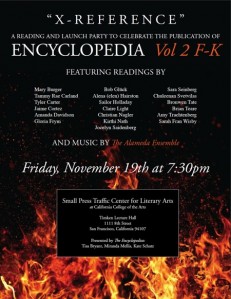 1) Miranda Mellis invites one and all to X-REFERENCE, a multimedia launch party to celebrate the launching of ENCyClopEdiA Vol 2 F-K. There will be readings, performances, and collaborations by local vol. 2 contributors: Mary Burger, Tammy Rae Carland, Tyler Carter, and many others. Friday, November 19th at 7:30pm at Small Press Traffic Center for Literary Arts (at California College of the Arts), Timken Lecture Hall, 1111 8th Street, San Francisco. Presented by The Encyclopedists (Tisa Bryant, Miranda Mellis, Kate Schatz).
***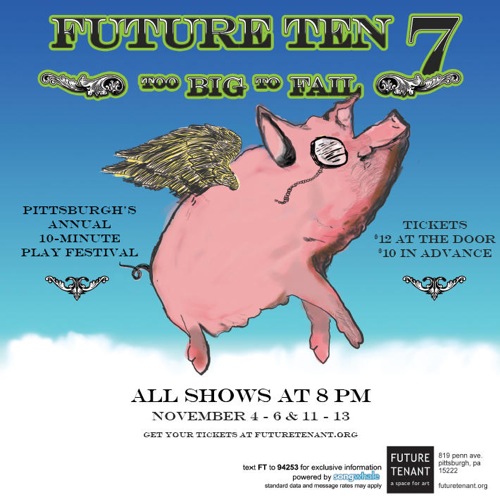 2) Joe Lyons invites one and all to attend Future Ten 7: Too Big To Fail, Pittsburgh's annual 10 minute play festival. Joe's newest play, There Will Be Jetpacks, a tale of how to love/ruin your family through science, will be among the evening's 8 selections. The show runs November 4th through 6th and the 11th through the 13th. All shows start at 8pm and tickets are $12 at the door ($10 if purchased in advance). Go to Futuretenant.org for tickets and details.
***
MORE NEWS: For updates about the Significant Objects project and forthcoming (Fall 2011) collection, visit the archive and subscribe via RSS. For Author Updates, visit the archive and subscribe via RSS. Also: Check out the Significant Objects Bookstore!