Check it out. This Friday the 19th, we'll officially wrap up the second volume of Significant Objects. This is your LAST CHANCE to bid on an object from SO v2, proceeds from which will be donated to 826 National. SPECIAL INCENTIVE: After the jump, a risqué, never-published photo of the Mermaid Figurine.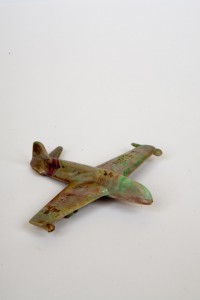 Toy Airplane — with story by Robert Lopez — currently only $11.50!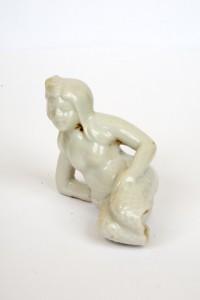 Mermaid Figurine — with story by Tom McCarthy — now selling for $68!
As promised…