I recently mentioned a micro-fiction contest over at my other website, HiLobrow. Significant Objects readers are welcome to enter; deadline is the 31st.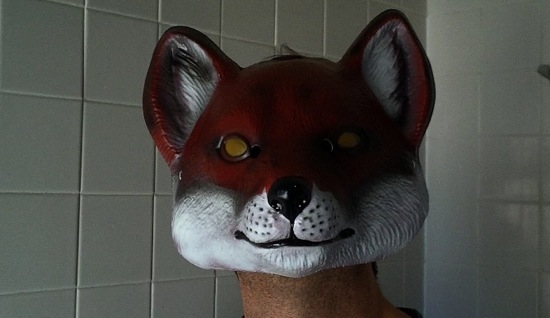 I also wanted to note that HiLobrow is hoping to serialize, and then print a funny, tragic, fox-and-rabbit adventure novel-in-progress by one of our favorite writers, James Parker, who contributed a terrific story about a Kitty Plate to SO v1. In order to do so, we're trying to raise $4,000 via Kickstarter.
In fact, we've already raised over half ($2,600) the necessary money during the first 10 days of our 30-day fundraising period. But now we've stalled out! We need YOU, readers, to donate a little something — $5, $10, $20, $50, or more — and help us reach our goal before midnight on April 14th. Why should you pledge your support? Watch this video at our Kickstarter page to discover what the project means to us. And there are other incentives, too.
REWARDS include: a PDF newsletter (edited by Patrick Cates, another talented Significant Objects participant) documenting the novel's creation; a copy of the book's first edition; a COCKY THE FOX tee; your name in the book's acknowledgments; and a limited-edition COCKY THE FOX print + poem by James. See details at the Kickstarter page; also click on the UPDATES tab to see more videos, and so forth.
If we manage to raise the full $4,000 by midnight on April 14, HiLobrow will begin serializing COCKY THE FOX the very next day, If, however, we fail to raise $4,000 by then, we don't get any of the money. The pledgers keep it. So please, share the following URL with friends via Facebook, Twitter, blog posts, email, and so forth. You might also consider sticking Kickstarter's COCKY THE FOX widget onto your blog or website. Many thanks in advance, friends.
Let's kickstart COCKY!