A highlight of the first volume of Significant Objects was our collaboration with cartoonist James Sturm and his students at White River Junction, Vermont's Center for Cartoon Studies. Rob and I loved the cartoons by Betsey Swardlick, Nomi Kane, and Josh Kramer.
So I thought I'd point out that Sturm has started a new project, reporting to Slate.com in cartoon format about a four-month-long effort to stay offline. He's not going to use the Internet or email during that period, because: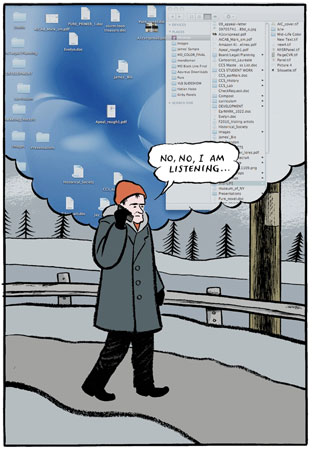 Reactions to his plan, says Sturm, mostly aren't positive: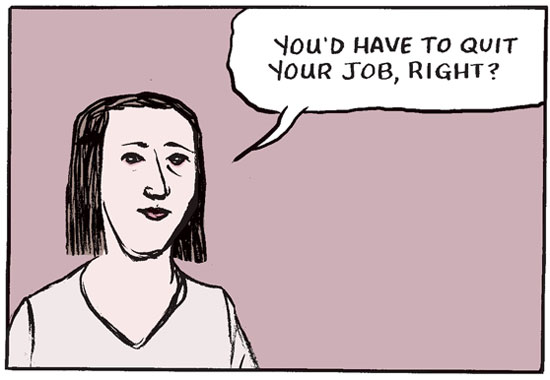 Godspeed, James! I'll be following your adventures on Slate.