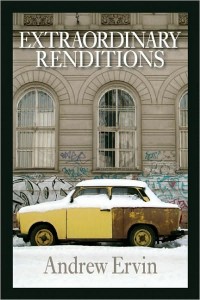 1) Andrew Ervin published a story in Monkeybicycle last month, and — looking ahead — his first book, Extraordinary Renditions (Coffee House Press), will be out in September.

2) On August 4, Rebecca Coffey's flash piece, "From the Notebook of John T. Cacciopo", is appearing in Metazen. Excerpt: "Even cockroaches develop psychological problems if they are denied a normal social life."
***
* For more Author Updates, click here.