This summer, I've been scanning and posting the covers of my "File X" collection — i.e., paperback novels from the 1940s-70s the titles of which include a freestanding letter "X" — to my other website, HiLobrow.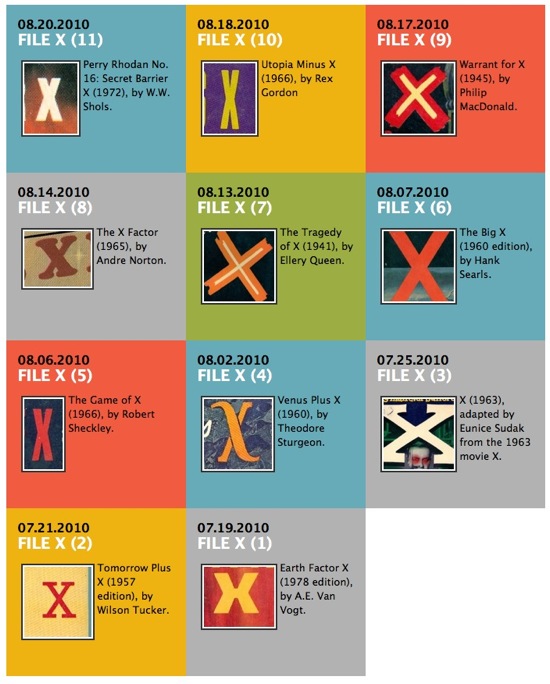 This was intended to be a ten-part series of posts. However, in response to the demands of HiLobrow, Boing Boing and io9 readers, today I posted the eleventh in what is now a series of twenty.
Hope Significant Objects readers enjoy the gallery of pulp fiction goodness!