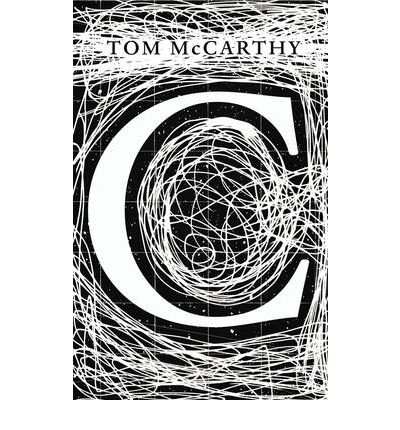 1) Last month, we reported that Significant Objects author Tom McCarthy's novel C had landed on the Man Booker Prize 2010 longlist. Earlier this week, the Booker Prize shortlist was announced — and McCarthy's C is on it. Congratulations, Tom! Fingers crossed.
PS: McCarthy's Significant Objects story is here.
***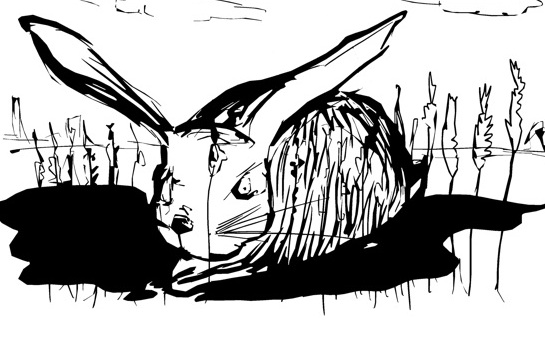 2) Over at our sister site HiLobrow, SO author James Parker is back from vacation and has just published the ninth installment of his exciting serialized novel The Ballad of Cocky the Fox. Excerpt:

'Stand back,' I say.

And they crash through as if expelled or bounced from the wheatfield. Two hefty dark-coated foxes, heads turning, eyes narrow against the afternoon, classic Northside snouts. Plus a shitty little badger, a local by the looks of him, low to the ground and reeking of enmity. He must be their scout or something. They need a scout — they're far from home out here.

'This him?' says one of the foxes.

Contrary to expectation, these goons do not reel back from my superb-ness. Instead they rush upon me with buffeting noses and offensive breath. But I will not speak. No fight-talk here, no bluster or ball-brag. I will gaze, smile, incline the head, and my radiance will break upon them inwardly.

'What did they say he'd smell like?' says the other fox.

'Hula-Hoops and cuckoo juice.'

'He fucking stinks.'

'Is this him though?'

'Where's the rabbit?'

'Scrag him, fucking do him, why are we hanging around?'

The badger hoists himself up, gives me a leer of all-purpose fury and then headbutts me. I go over backwards, more in surprise than anything.
Featuring terrific illustrations by Kristin Parker!
***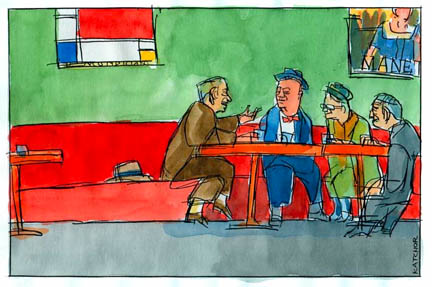 3) Ben Katchor will speak on a Brooklyn Book Festival panel tomorrow (Sunday, September 12) at 4pm. The panel: "Comics and Form: Is the Medium Still the Message?" Do comics change when they are released from their traditional print medium? And how? Creators, publishers, and developers discuss the expanding boundaries of the format. Featuring Robert Berry (Ulysses "Seen"), Ben Katchor (The Cardboard Valise), Jillian Tamaki (Skim). Moderated by Karen Green (Columbia University).
***
DON'T FORGET: On Saturday, October 9, from 6-7 p.m., SIGNIFICANT OBJECTS presents An Evening of Remarkable Stories about Unremarkable Things, plus the first-ever Object Slam, at ROOT DIVISION in San Francisco. MORE INFO HERE.
[Map to Venue.]

Part of the Litquake Litcrawl.
FOR MORE NEWS about the Significant Objects story collection, click here. For Author Updates, click here. Don't forget to check out the Significant Objects Book Shop!