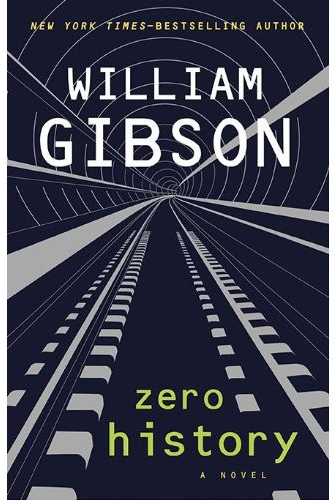 1) S.O. contributor Scarlett Thomas reviewed S.O. contributor William Gibson's new novel, Zero History, in this past Sunday's New York Times Book Review. Excerpt: "One of the great things Gibson does is put some romance back into the digital world. His characters, as they roam darknets, monitor trends, observe ghostbranding and so on, find that there is always someone listening to the same record, or wearing the same jacket. Whether or not one should care about a piece of denim is a question Gibson is asking, certainly. But he is also celebrating a world where people do still care about something."
NB: Thomas' latest book, Our Tragic Universe, will be published this fall.
***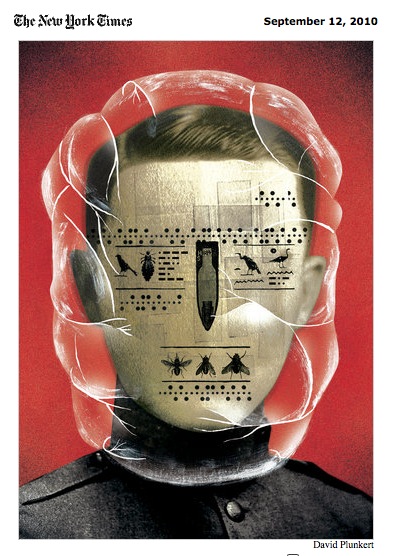 2) Tom McCarthy's C (shortlisted for the Booker Prize, as previously announced) earned a cover review in the same issue of the NYTBR. Excerpt: "McCarthy … aligns disparate things into larger patterns full of recurring images: analogies between the human body and earth, and machinery; hums and whirs; film screens; bowels and tunnels; electric circuits; cauls and other silken membranes. These repetitions come to feel like the articulation of a larger code — as if, were readers to plot their exact positions throughout the novel, they would discover a hidden message."

Here's McCarthy's US book tour itinerary. If you meet him, mention Significant Objects!
TODAY (Sept. 14th)
7 pm Reading and signing at Bookcourt, 163 Court Street, Brooklyn
Wed., Sept. 15th:
7–9 pm: Cabinet and Triple Canopy convene a panel of experts to probe the corpus of the International Necronautical Society, which McCarthy founded in 1999, and its putative effort to "map, enter, colonise and, eventually, inhabit" the space of death. McCarthy will be joined by the society's Chief Philosopher, Simon Critchley. Interrogators will include editors from the two publications, as well as Joshua Cohen and Christian Lorentzen; members of the audience are encouraged to prepare their own questions and accusations.
Location: Triple Canopy, 177 Livingston Street, Brooklyn
Thurs., Sept 16th:
1.20 pm Live appearance on Leonard Lopate Show, WNYC-FM
7 pm Reading and signing McNally-Jackson, 52 Prince St, New York
Fri., Sept 17th:
7 pm Reading and signing Books and Books, 927 Lincoln Road, Miami Beach
Sun., Sept 19th:
4 pm Reading and conversation with Chris Kraus, Art Catalogues at LACMA, 5905 Wilshire Blvd, Los Angeles
Tues., Sept 21:
7 pm Reading and signing Elliott Bay Book Company, 1521 Tenth Ave, Seattle
Wed., Sept 22:
1 pm Reading and signing Book Passage, 51 Tamal Vista, Corte Madera, California
7.30 pm Reading and signing Books Inc, 1344 Park St., Alameda, California
***
DON'T FORGET: On October 9th, from 6-7 p.m., as part of Litquake's Litcrawl, SIGNIFICANT OBJECTS will present An Evening of Remarkable Stories about Unremarkable Things (plus the first-ever Object Slam) at San Francisco's Root Division. Map to Venue.

MORE NEWS: For updates about the Significant Objects project and forthcoming collection, visit the archive and subscribe via RSS. For Author Updates, visit the archive and subscribe via RSS. Also: Check out the Significant Objects Bookstore!