IN THIS UPDATE: Shelley Jackson, Kathryn Kuitenbrouwer.

UPCOMING EVENT: On October 9th, from 6-7 p.m. at San Francisco's Root Division, as part of Litquake's Litcrawl, SIGNIFICANT OBJECTS will present its first live event: An Evening of Remarkable Stories about Unremarkable Things featuring Rob Baedeker, Chris Colin, Miranda Mellis, Beth Lisick, and Katie Wiliams. PLUS: the first-ever Object Slam. Map to Venue. Confirm your attendance on Facebook!
***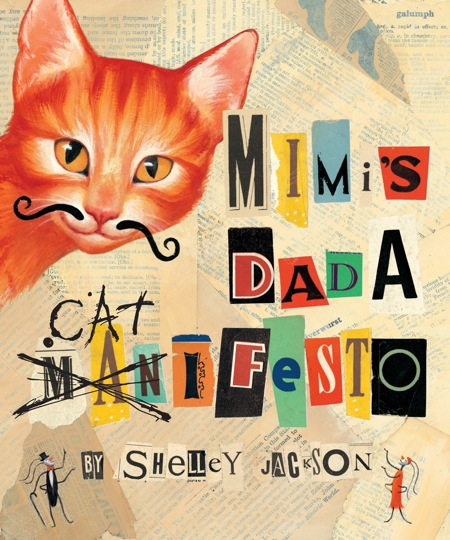 1) Shelley Jackson recently authored and illustrated a children's book: Mimi's Dada Catifesto.
2) Kathryn Kuitenbrouwer recently reviewed fellow S.O. author Tom McCarthy's C for Canada's The Globe & Mail. Excerpt from the review:

Over and over, there is coupling, anti-erotic even in its eroticism, with Serge re-enacting his first sexual encounter — seeing, yes, as shadow play through a screen, his brilliant sister being taken from behind by his father's friend, a decoder, whom she has essentially seduced. Or perhaps this is his second sexual encounter; the first involved Sophie tapping out a message in Morse code on his tiny penis (thrusting us and, surely, the aptly named Serge, back and forth between the electric and the erotic).
***
MORE NEWS: For updates about the Significant Objects project and forthcoming collection, visit the archive and subscribe via RSS. For Author Updates, visit the archive and subscribe via RSS. Also: Check out the Significant Objects Bookstore!