IN THIS POST: Matthew Sharpe, Matthew J. Wells, Matt Brown, Mark Jude Poirier, Mark Frauenfelder.

UPCOMING EVENT: On October 9th (from 6-7 p.m. at San Francisco's Root Division, as part of Litquake's Litcrawl), SIGNIFICANT OBJECTS will present its first live event: An Evening of Remarkable Stories about Unremarkable Things featuring Rob Baedeker, Chris Colin, Miranda Mellis, Beth Lisick, and Katie Wiliams. PLUS: the first-ever Object Slam. Map to Venue. Confirm your attendance on Facebook!
***
This is the sixth installment in a series of twenty posts announcing — in no particular order — which 100 stories will be collected in the Significant Objects book (forthcoming in 2011 from Fantagraphics).
***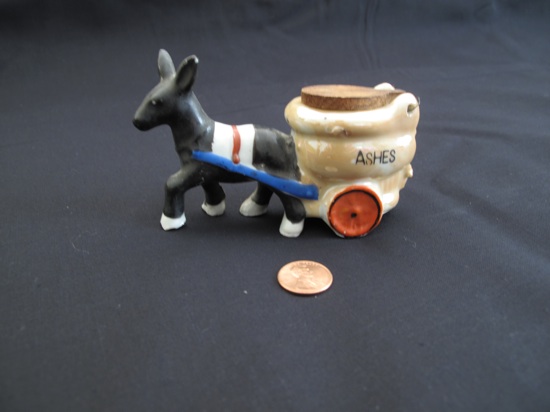 26. Matthew Sharpe's MULE FIGURINE story. Excerpt:

This is the statue of the mule that I have sculpted by my hands, but if you are the serious person about the hand-sculpted statues, also serious when you are knowing how to feel the deep meaning in Life, then you will see that is not really the statue of the mule. I will not be able to say what the statue is truly because then I will be embarrassing and you will be embarrassing too if you are the serious person about it. "Not all of the things are to be talked about in the computer."
***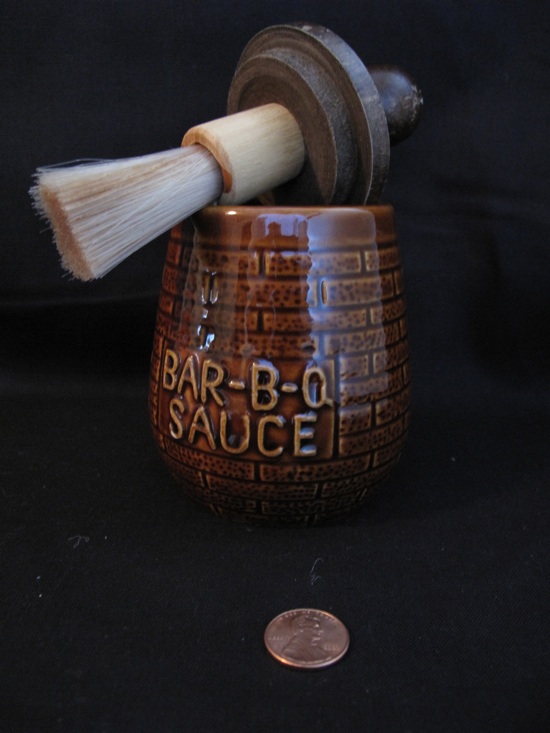 27. Matthew J. Wells' BBQ SAUCE JAR story. Excerpt:

The table went empty for almost two years (not even Nesbit sat at it), until the afternoon of January 5, 1908, when Harry Thaw sailed into the Naughty Pine, plunked himself down at Booth 106, ripped up the RESERVED sign, tore down the red velvet curtains, draped them around his body like a winding sheet, and demanded a shave. When told that he was in a bar and not a barber shop, Thaw cried, "Then I'll do it myself," whereupon he pulled out a straight razor, stropped it on his leather belt, and taking the BAR-B-Q jar, proceeded to slop sauce all over his face as if it were shaving cream.
***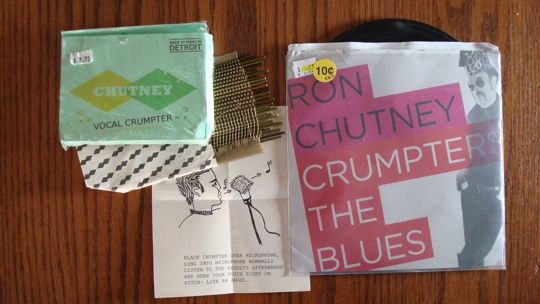 28. Matt Brown's "CRUMPTER" story. Excerpt:

Thanks to vocoders and other new technologies, the Crumpter ceased to exist. Like the cloudberries of Sweden or truffles, Crumpters couldn't be mass-produced. Each one took about 2 months of labor to make and it kills me to see them selling at garage sales for less than five bucks. Just last week I picked up a copy of Ron's first album for ten cents and a thrift store. Ten cents!
***
29. Mark Jude Poirier's AQUARIUM SOUVENIR story. Excerpt:

We stole Alice a souvenir because we were afraid not to. I had wanted to get her a Sammy the Killer T-shirt, emblazoned with the image of a cartoon Sammy with half a German tourist in his jaws, but they were too hard to steal, hanging high up on the wall, so high you had to ask an employee to get one down for you with a hook on the end of a stick. Instead, we snatched her something else.
***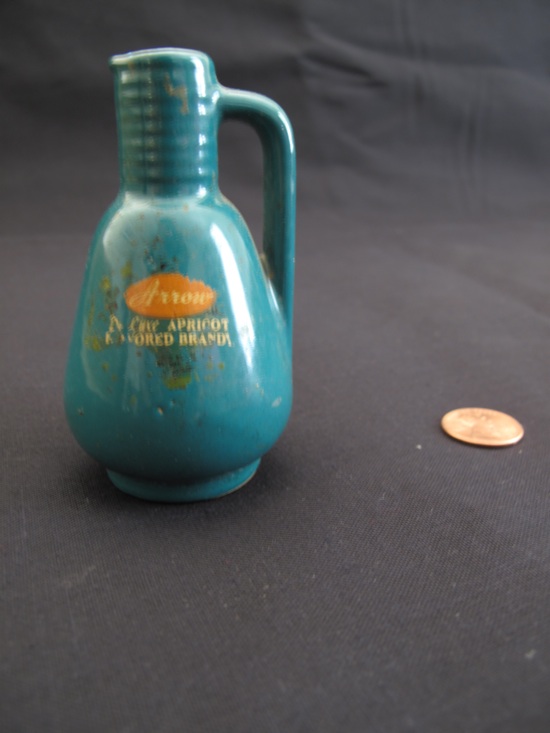 30. Mark Frauenfelder's MINIATURE BOTTLE story. Excerpt:

He ran down 5th street, throwing the bottle onto the sidewalk every time it appeared in his mouth. After nineteen attempts to get rid of it, it felt like it had gotten bigger. What had the note said? He went back into library to look for it. It wasn't there. People stared at the crazy man with the blue thing sticking out of his mouth, crawling on his hands and knees. He finally found the note under the shelves near the desk.
***
MORE NEWS: For updates about the Significant Objects project and forthcoming collection, visit the archive and subscribe via RSS. For Author Updates, visit the archive and subscribe via RSS. Also: Check out the Significant Objects Bookstore!