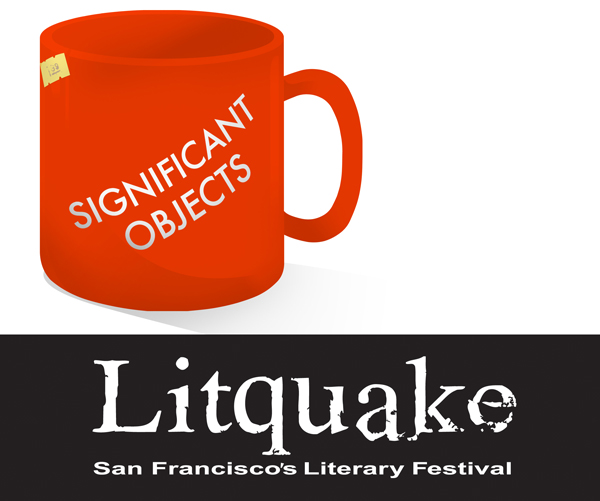 That's right, readers. Starting in a matter of hours we'll publishing one all-new Significant Objects story each day this week, all leading up to the first-ever S.O. live event, in San Francisco. Please alert your friends!
Our contributors this time (in alphabetical order): Rob Baedeker, Chris Colin, Beth Lisick, Miranda Mellis, and Katie Williams.
Our beneficiary: Root Division, a community arts and education organization in San Francisco.
The thrilling climax: All five authors will read at Root Division, as part of Significant Objects' contribution to the Litquake Lit Crawl. That's also going to be the site of the first-ever Object slam. Confirm your attendance at this Facebook event page. Details:
Saturday, October 9, 2010 6-7p.m.
ROOT DIVISION
3175 17th Street (at South Van Ness)
San Francisco, CA 94110

[Map to Venue.]

Part of the Litquake Litcrawl.
Stay tuned for the first story, coming this afternoon!