This is the ninth in an occasional series of updates about our nearly 200 Significant Objects authors. We're publishing these while we work on various Significant Objects-related projects about which you'll hear more soon. In the meantime, read SO v1 stories | SO v2 stories | SO v3 stories, and follow our Twitter stream. PS: Next month, we're only going to post three Author Updates at a time; doing five is too difficult.
1) Matt Sumell says he is "busy with the difficult and solitary work of finishing up his first collection of short stories, and the difficult and slightly less solitary work of a couple projects he's involved with one way or another." He asks us to check the latter out: The House That Herman Built, NO to ME, and Marisa Matarazzo's first book, Drenched.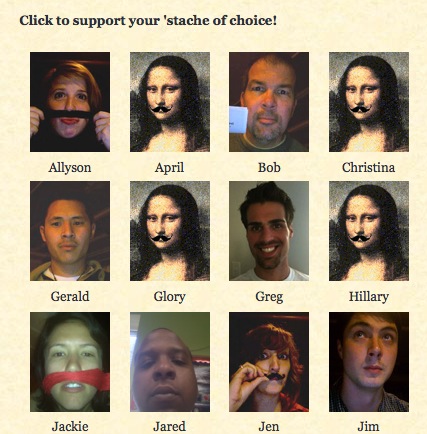 2) Significant Objects' second volume of objects/stories raised over $2,000 for the tutoring program 826 National. We're informed that it's Moustache May at 826's DC chapter. This month, 826DC is hosting a Moustache-a-thon to raise money — and they have received "overwhelming, facial-haired support from 826ers everywhere."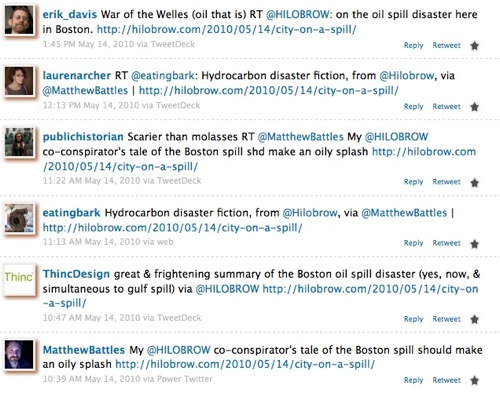 3) HiLobrow.com, which is coedited by Significant Objects' Joshua Glenn, invites you to write a short-short story set in the town or city where you live, with the premise that it has been flooded with crude oil because of a drilling-related crisis. (You might find using the interactive Gulf Coast Oil Spill Map helpful.) HiLobrow will donate $100 in honor of the contest winner to the Center for Biological Diversity, a nonprofit which seeks to prevent offshore oil spills. (Two-time Significant Objects author Lydia Millet is on the organization's board.) Three finalists will also be selected; HiLobrow will donate $50 apiece to CBD for these.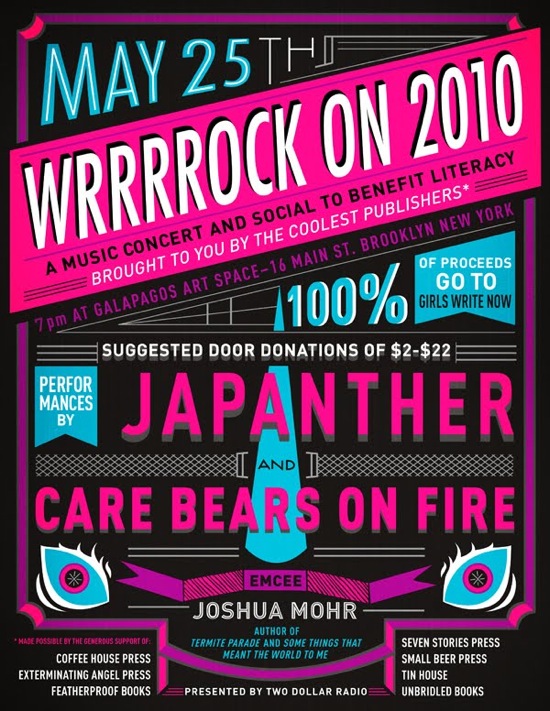 4) Girls Write Now, the tutoring program for whom Significant Objects' third volume of stories/objects raised nearly $1750, has announced WRRRRRROCK ON 2010, a music concert and benefit in Brooklyn, NY, this Tuesday the 25th.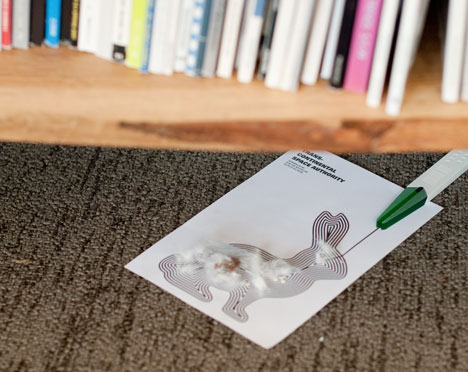 5) As noted recently on this website, Matt Brown's latest "Design Fancy" feature for Core77 concerns the fictional designer Berit Kalmar, who invented the "Bear With Saxophone" compressed-sponge toy, the static-charge "Dust Bunny" game, and the "Val Kilmer Potato."