Significant Object's third "volume" of stories — by Damion Searls, Heidi Julavits, Jenny Offill, Jim Shepard, Scarlett Thomas, and 45 others — ran from February through April 2010. SO v3 was a fund-raising effort; it was also a lit journal secretly published on eBay. It raised nearly $1750.00 for the tutoring and mentoring program Girls Write Now.
CLICK HERE for SO v1 » CLICK HERE for SO v2
CLICK HERE to review our policies about COPYRIGHT, PRIVACY, and MORE.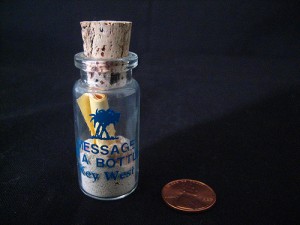 Ben Greenman: CORKED BOTTLE (part 3 of a three-part Identical Objects series)
Benjamin Percy: RUBBER BAND GUN
Blake Butler: UTAH SNOW GLOBE
Brian Evenson: METAL FLASHLIGHT
Carole Maso: COIL OF ORANGE PAPER
Charles Baxter: CERAMIC SHELL
Christine Hill: WOODEN BOTTLE
Colleen Werthmann: ABSOLUTION FIGURINE
Damion Searls: BUBBLEBATH TEAPOT (part 1 of a five-story teamup with The Believer)
Dan Chaon: COOKING FORK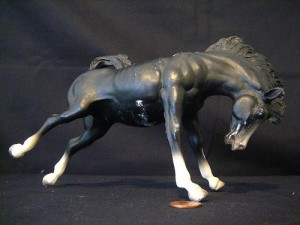 Dan Klein: TOY BRONCO (part 3 of a four-part story by the members of Kasper Hauser)
Dan Piepenbring: COPPER DISHES
Dara Horn: MONKEY PUPPET
David Levine: HUMMINGBIRD FEEDER
Duane Swierczynski: NEEDLE CASE
Heidi Julavits: WOODEN APPLE CORE (part 5 of a five-story teamup with The Believer)
Helen DeWitt: SARS Mask (This object was part of a collection curated for Significant Objects by Paola Antonelli.)
James Reichmuth: GAUCHO TRAY (part 2 of a four-part story by the members of Kasper Hauser)
Jennifer Weiner: NEEDLEPOINT ORNAMENTS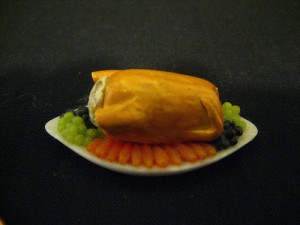 Jenny Offill: MINIATURE TURKEY DINNER (1 of 5 stories curated for Significant Objects by Electric Literature)
Jim Hanas: WIRE BASKET (Previous installments in Hanas' series "Why They Cried" are here.)
Jim Shepard: STAR WARS CARDS (This object was part of a collection curated for Significant Objects by Paola Antonelli.)
John Reichmuth: "BRASS" PITCHER (part 4 of a four-part story by the members of Kasper Hauser)
John Wray: IMPLEMENT
Justin Taylor: METAL FLOWERS (part 2 of a five-story teamup with The Believer)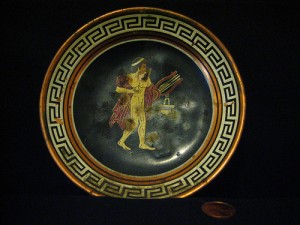 Kathryn Kuitenbrouwer: GREEK ASHTRAY-PLATE
Katie Hennessey: WOODEN FIGURINE
Kirsten Miller: DOME DOLL
Lakin Khan: PAPER FAN
Lance Gould: CORNHUSK DOLL
Maaza Mengiste: CORKED BOTTLE (part 2 of a three-part Identical Objects series)
Marisa Silver: TOY CAR (1 of 5 stories curated for Significant Objects by Electric Literature)
Matt Brown: "CRUMPTER" (This object was part of a collection curated for Significant Objects by Paola Antonelli.)
Matt Sumell: CRAFT DOLL (1 of 5 stories curated for Significant Objects by Electric Literature)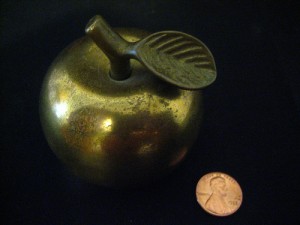 Miranda Mellis: BRASS APPLE (part 3 of a five-story teamup with The Believer)
Padgett Powell: MICKEY MOUSE PATCH
Peter Rock: POODLE FIGURINE
Rebecca Coffey: GREEN SPHERE
Rick Moody: TINY JAR OF MAYO (1 of 5 stories curated for Significant Objects by Electric Literature)
Rob Baedeker: PENCIL CASE (part 1 of a four-part story by the members of Kasper Hauser)
Ron Currie Jr.: HOMIES FIGURINES (This object was part of a collection curated for Significant Objects by Paola Antonelli.)
Sari Cunningham: EGG WHISK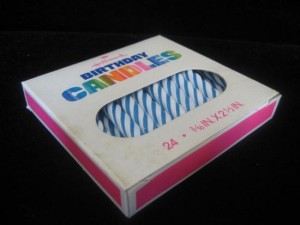 Scarlett Thomas: BIRTHDAY CANDLES (This object was part of a collection curated for Significant Objects by Paola Antonelli.)
Scott Boylston: STAR CAN
Scott Jacobson: METAL DISH
Stacey D'Erasmo: MINIATURE PITCHFORK
Stephen O'Connor: BUNNY (1 of 5 stories curated for Significant Objects by Electric Literature)
Susanna Daniel: SHARK AND SEAL PENS
Trinie Dalton: BUTTER DISH (part 4 of a five-story teamup with The Believer)
Wesley Stace: CORKED BOTTLE (part 1 of a three-part Identical Objects series)