Significant Object's first "volume" of stories — by Sheila Heti, Nicholson Baker, Lydia Millet, Colson Whitehead, Jonathan Lethem, and 95 others — ran from July to November 2009. SO v1 was a quasi-anthropological experiment analyzing how inanimate objects become significant via narrative, and it was a literary journal secretly published on eBay. We sold $128.74 worth of thrift-store junk for $3,612.51. All proceeds went to the participating authors.
CLICK HERE for SO v2 | CLICK HERE for SO v3
CLICK HERE to review our policies about COPYRIGHT, PRIVACY, and MORE.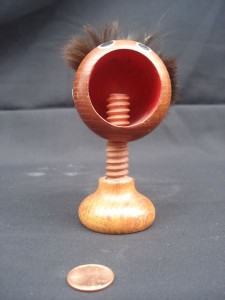 Adam Davies: NUTCRACKER WITH TROLL HAIR
Adam Harrison Levy: STAR OF DAVID PLATE
Aimee Bender: SEAHORSE LIGHTER
Andrew Ervin: IDOL
Annalee Newitz: COCONUT CUP
Annie Nocenti: JFK BUST
Ben Ehrenreich: JAR OF MARBLES
Ben Greenman: SMILING MUG
Ben Katchor: MAINE STATUTES DISH
Betsey Swardlick (Center for Cartoon Studies): DILBERT STRESS TOY
Bruce Holland Rogers: UMBRELLA TRINKET
Bruce Sterling: METAL BOOT
Bruno Maddox: THAI HOOKS
Charles Ardai: ORNAMENTAL SPHERE
Christopher Sorrentino: MR. PICKWICK COAT HOOK
Cintra Wilson: BASKETBALL TROPHY
Claire Zulkey: FRED FLINTSTONE PEZ DISPENSER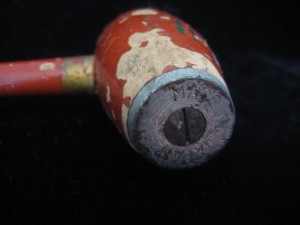 Colson Whitehead: WOODEN MALLET
Curtis Sittenfeld: SPOTTED DOGS FIGURINE
David Shields: MILITARY FIGURE
Dean Haspiel: KENTUCKY DISH
Doug Dorst: RUSSIAN FIGURE
Ed Champion: GEISHA BOBBLEHEAD
Ed Park: COW VASE
Glen David Gold: KNEELING MAN FIGURINE
J. Robert Lennon: CHOIRBOY FIGURINE
James Parker: KITTY SAUCER
Jason Grote: DOME DOLL
Jen Collins: UNCOLA GLASS
Jennifer Michael Hecht: "HAKUNA MATATA" FIGURINE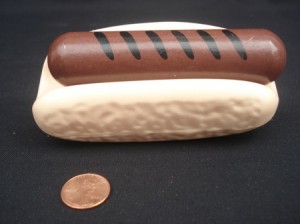 Jenny Davidson: TOY HOT DOG
Jessica Helfand: ELVIS CHOCOLATE TIN
Joanne McNeil: GRAIN THING
Jonathan Goldstein: TOY TOASTER
Jonathan Lethem: MISSOURI SHOTGLASS
Josh Kramer (Center for Cartoon Studies): FAKE BANANA
Kate Bernheimer: PINK HORSE
Katharine Weber: SMALL STAPLER
Kathryn Borel Jr.: SWISS MEDAL
Kevin Brockmeier: ROPE/WOOD MONKEY FIGURINE
Kurt Andersen: SANTA NUTCRACKER
Laura Lippman: MOTEL ROOM KEY
Lauren Mechling: BLUE VASE
Lizzie Skurnick: PEN STAND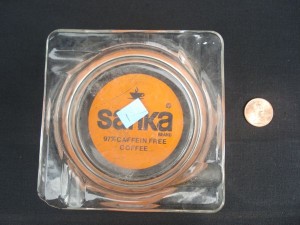 Luc Sante: SANKA ASHTRAY
Lucinda Rosenfeld: CREAMER COW
Lydia Millet: CHILI CAT FIGURINE
Margot Livesey: CIGARETTE CASE
Mark Doty: FISH SPOONS
Mark Frauenfelder: MINIATURE BOTTLE
Mark Sarvas: AMOCO YO-YO
Matthew Battles: CANDYLAND LABYRINTH GAME
Matthew De Abaitua: PIGGY BANK
Matthew J. Wells (Slate.com contest winner): BBQ SAUCE JAR
Matthew Klam: DUCK VASE
Matthew Sharpe: MULE FIGURINE
Maud Newton: CRACKER BARREL ORNAMENT
Meg Cabot: WOODEN ANIMAL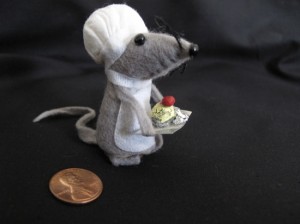 Meghan O'Rourke: FELT MOUSE
Merrill Markoe: FLIP-FLOP FRAME
Michael Atkinson: SEA CAPTAIN PIPE REST
Mimi Lipson: HALSTON MUG
Myla Goldberg: HAND HELD BUBBLE BLOWER
Naomi Novik: SAILBOAT STATUE
Nathaniel Rich: RHINO FIGURINE
Nicholson Baker: MEAT THERMOMETER
Nick Asbury: CLOWN FIGURINE
Nomi Kane (Center for Cartoon Studies): ALIEN TOY
R.K. Scher: INDIAN MAIDEN
Rachel Berger: #1 MOM HOOKS
Rebecca Wolff: TIN ARK
Rob Agredo (Six-Word Contest Winner): LIGHTER SHAPED LIKE SMALL POOL BALL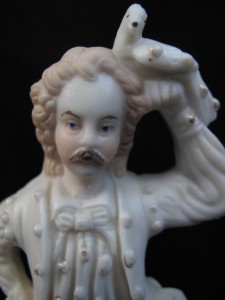 Rob Baedeker: FOPPISH FIGURINE
Rosecrans Baldwin: PRAYING HANDS
Sara Ryan: POPSICLE STICK CONSTRUCTION
Sarah Rainone: IRELAND COW PLATE
Sarah Weinman: UNICORN
Sari Wilson: PENGUIN CREAMER
Sean Howe: PABST BOTTLE OPENER
Sheila Heti: CAPE COD SHOE
Shelley Jackson: CRUMB SWEEPER
Sloane Crosley: RAINBOW SAND ANIMAL
Stacey Levine: BAR MITZVAH BOOKENDS
Stephanie Reents: OCEAN SCENE GLOBE
Stephen Elliott: HAWAIIAN UTENSILS
Stewart O'Nan: DUCK TRAY
Sung J. Woo: BIRD FIGURINE
Susannah Breslin: NECKING TEAM BUTTON
Teddy Blanks: PORCELAIN SCOOTER
Teddy Wayne: WAVE BOX
Terese Svoboda: TOOTHBRUSH HOLDER
Thomas McNeely: CAT MUG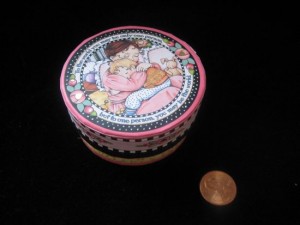 Tim Carvell: ROUND BOX
Todd Levin: ZIGGY HEART
Todd Pruzan: GOLF BALL BANK
Tom Bartlett: DEVICE
Tom Vanderbilt: MARINES (UPSIDE-DOWN) LOGO MUG
Toni Schlesinger: 4 TILE
Victor LaValle: ROOSTER OVEN MITT
William Gibson: HAWK ASHTRAY