Significant Object's second "volume" of stories — by Kathryn Davis, Tom McCarthy, Amy Fusselman, Neil LaBute, Gary Panter, and 45 others — ran from December 2009 through February 2010. SO v2 was a fund-raising effort; it was also a lit journal secretly published on eBay. It raised over $2000 for the tutoring program 826 National.
CLICK HERE for SO v1 | CLICK HERE for SO v3
CLICK HERE to review our policies about COPYRIGHT, PRIVACY, and MORE.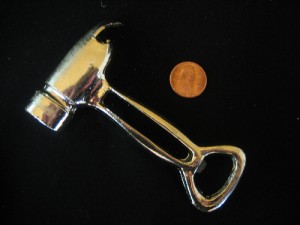 Alexander Chapman: HAMMER BOTTLE OPENER
Alissa Nutting: GLASS HEN
Amy Fusselman: MASSAGER
Annie Nocenti: BEAR SHAKER
Barbara Bogaev: JUST MARRIED CUP
Ben Greenman: MYSTERY OBJECT
Bob Powers: CHROME TURTLE
Carl Wilson: CHARLIE'S ANGELS THERMOS
Chris Adrian: KANGAMOUSE
Dan Reines: FRIDAY MUG
David Abrams: LOVE PILLOW
Deb Olin Unferth: PAN FLUTE
Debbie Millman: GLOBE PAPERWEIGHT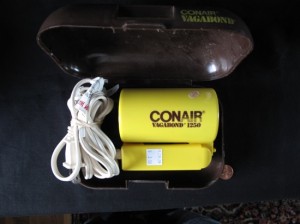 Douglas Wolk: PORTABLE HAIRDRYER
Ed Skoog: GREEN BIRD GLASS
Erin Ellia: DRAGON FIGURINE
Gabe Levinson: MEMORIES TRIVET
Gary Panter: DIVE MASK
Greg Rowland: MUSHROOM SHAKER
Jason Reich: "WORLD'S BEST FATHER" FIGURINE
Jeff Turrentine: WOMEN AND INFANTS GLASS
Jenny Hayes: DOLPHINS BOX
Joe Lyons: LETTERS AND NUMBERS PLATE
Joe Wenderoth: BALANCING BIRD THING
Julie Klausner: CAT NAPKIN RING
Kathryn Davis: YELLOW BEAR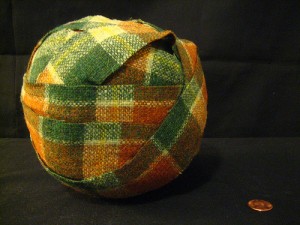 Luc Sante: FLANNEL BALL
Lydia Millet: BOWLING BAG SALT SHAKER
Margaret Wertheim: PINCUSHION OWL
Mark Binelli: PLASTIC COMMUNION CROSS
Mark Jude Poirier: AQUARIUM SOUVENIR
Martha McPhee: FANCY PIGGY BANK
Mimi Lipson: HIPPIE BEAR ORNAMENT
Neil LaBute: RABBIT CANDLE
Nicholas Rombes: MUSIC BOX
Patrick Cates: MEAT TENDERIZER
Paul Jaskunas: HARVARD REUNION DISH
Philip Graham: PEPPER SHAKER
Rachel Axler: FORTUNE TELLING DEVICE
Randy Kennedy: WOODEN ARMADILLO
Robert Lopez: TOY AIRPLANE
Robin Sloan: HAIR PICK
Rodrigo Chávez: MINIATURE BASKET
Sam Means: FISH TOPIARY FIGURINE
Sarah Manguso: JAR OF FLOWERS
Shelagh Power-Chopra: PAINTED LADY DOLL
Tom McCarthy: MERMAID FIGURINE
Vicente Lozano: SMOKING MAN FIGURINE
Wayne Koestenbaum: DUCK NUTCRACKER
Willy Vlautin: COCONUT PIRATE