This is the second installment in a series of twenty posts announcing — in no particular order — which 100 stories will be collected in the Significant Objects book (forthcoming in 2011 from Fantagraphics).
***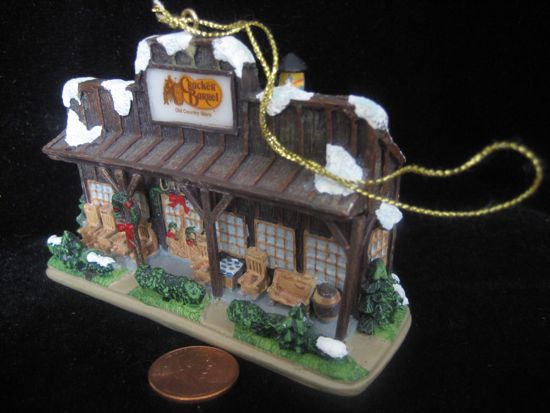 6. Maud Newton's CRACKER BARREL ORNAMENT story. Excerpt:

Enraged that the people had apparently failed to apprehend the full meaning of the rainbow promise he had made to Noah after the flood, the Lord waved His hand. Volcanic lava rained down, killing everyone but Lot and his family — and a few Cracker Barrel employees, who escaped, carrying this artifact with them.
***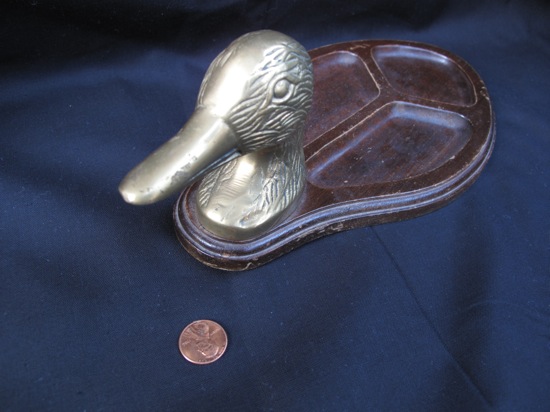 7. Stewart O'Nan's DUCK TRAY story. Excerpt:

The tray in which he deposited his wallet and keyring and change had been his father's, a period piece which seemed by its design to represent a bygone and overblown masculinity she associated with Anglophile prep schools and stuffy hunt clubs. A painstakingly detailed mallard's head, forged from some cheap metal, rose from the partitioned rosewood dish, as if half of it might be employed as a decoy. Emily had never liked the duck, as they called it, despite its sentimental origins, but now that Henry was gone, she couldn't part with it.
***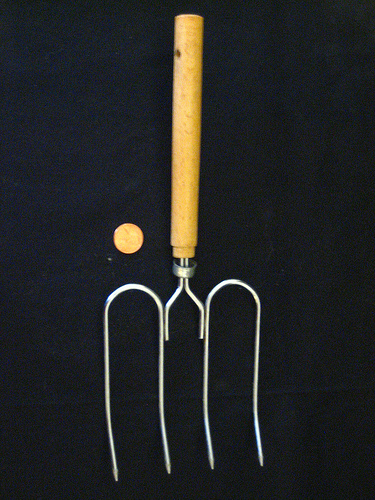 8. Stacey D'Erasmo's MINIATURE PITCHFORK story. Excerpt:

Even in the sugar house, you're not quite listening. I put the little pitchfork between us on the bench, as if it, too, is our child. Or maybe it is a weapon that I am laying down. Or maybe I am giving it to you. Or maybe it is a tuning fork, finding the pitch of our silence. Even in the sugar house, I don't know if that silence is companionable, or truculent, or prefatory to a much longer silence. Even in the sugar house, I take your hand instead of asking and hope that that warmth is enough. Even in the sugar house, I am surrounded by distracted kings.
***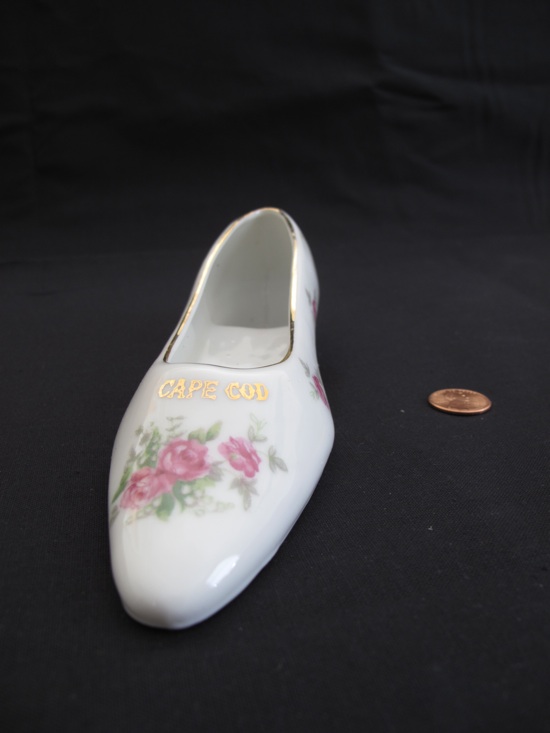 9. Sheila Heti's CAPE COD SHOE story. Excerpt:

The longer I stay here, the more lonesome I become. I really took my life on the Cape for granted. I experienced the beauty of life there without even thinking about it. Who knows? Maybe that is true happiness; to be made happy by something and not even be conscious of how happy it's making you. Maybe you have to not know it's acting on you in that way to even feel it in the first place. And you don't even know you felt it till it's past.
***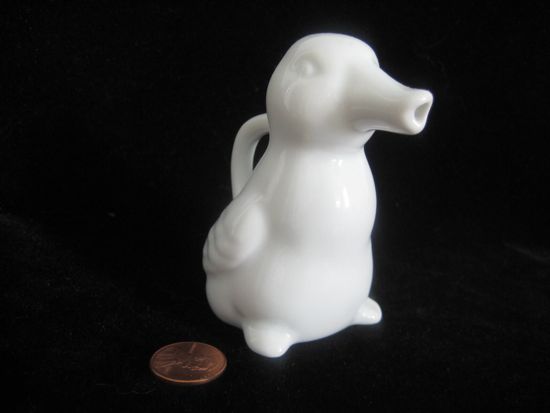 10. Sari Wilson's PENGUIN CREAMER story. Excerpt:

Through all those years—our ambitious, job-hopping 20s—the creamer was like a mascot. When we were both promoted to v.p, we bought it a general's cap. We put sake in it. We treated it with the scornful irony we began to feel for each other. The creamer sat there, this patient, eyeless homunculus, watching us as we began to argue about stupid things like who would take out the garbage, how much to tip the delivery man, then louder and more forcefully, about real-like stuff. What we wanted. The future.
***
DON'T FORGET: On Saturday, October 9, from 6-7 p.m., SIGNIFICANT OBJECTS presents An Evening of Remarkable Stories about Unremarkable Things, plus the first-ever Object Slam, at ROOT DIVISION in San Francisco. MORE INFO HERE.
[Map to Venue.]

Part of the Litquake Litcrawl.
MORE NEWS: For updates about the Significant Objects project and forthcoming collection, visit the archive and subscribe via RSS. For Author Updates, visit the archive and subscribe via RSS. Also: Check out the Significant Objects Bookstore!