This is the third installment in a series of twenty posts announcing — in no particular order — which 100 stories will be collected in the Significant Objects book (forthcoming in 2011 from Fantagraphics).
***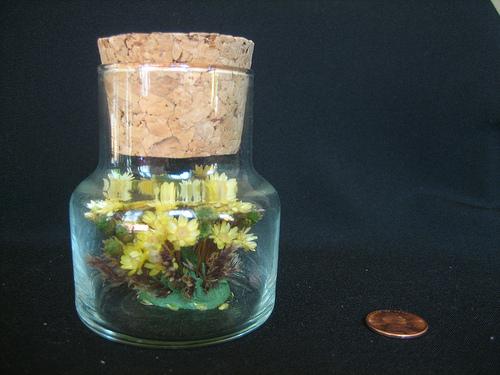 11. Sarah Manguso's JAR OF FLOWERS story. Excerpt:

All the tiny things were wrapped in tissue and put into boxes and then into a crate to donate to the church. I didn't see my brothers take anything but I pocketed the corked jar because I knew it wouldn't get crushed in my pocket on the way home. It was the size of an apricot. The flowers inside were real, or had been made to look real. They were stuck to the base of the jar with some putty.
***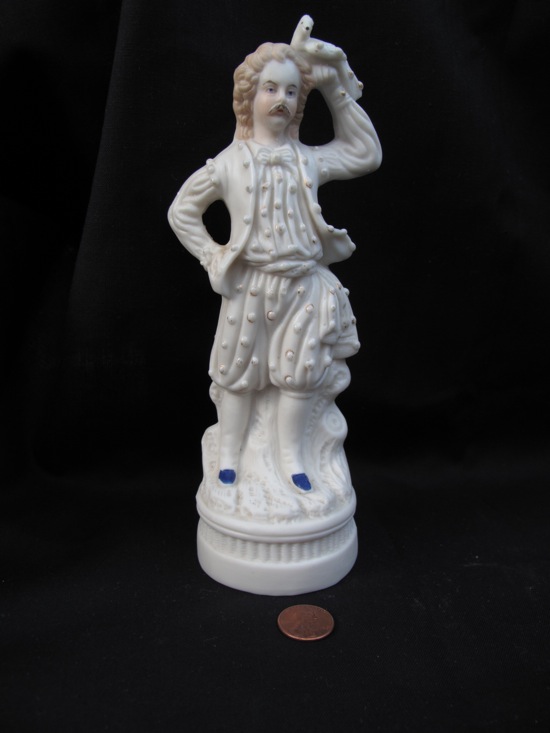 12. Rob Baedeker's FOPPISH FIGURINE story. Excerpt:

Uncle Ray-Ray ordered this statuette of himself through a Chinese toy company whose advertisement he found in the back of a "Beetle 'n Bonsai" magazine. The statuette was modeled after a full-size chainsaw sculpture self-portrait that Ray-Ray made one night when he was loaded on strawberry daiquiris. He sent the photo to the company, Wen Hong Toy, and they produced the custom miniature. The paint — the matching blue touches on the shoes and eyes, the brown strokes on the moustache and eyebrows, and the faint blush on the cheeks — was added by Ray-Ray himself, on another night when he got shellacked and weepy on frozen mango margaritas.
***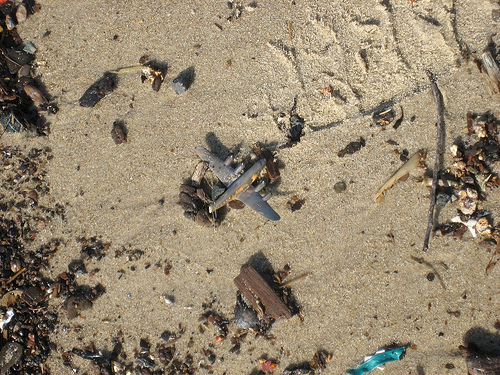 13. Robert Lopez's TOY AIRPLANE story. Excerpt:

Then the man holding the toy airplane speaks.

And of course to make a long story short, he says, anyone living in a pretty how townhouse can look beyond themselves into the kitchen breakfront and clearly see between two pieces of ordinary china that every second of every livelong day of an already long week in a rather long month can often lead to an even longer year and subsequently is almost always followed by a long decade which is only one tenth of a long century and compared to the long long millennium is practically insignificant on this or any other beautiful Sunday morning.

The first man says, I know what you mean, and leaves.
***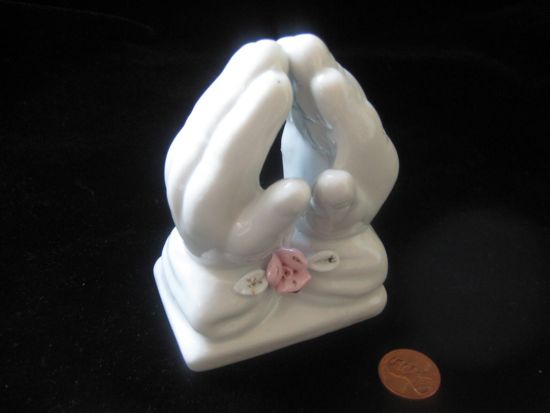 14. Rosecrans Baldwin's PRAYING HANDS story. Excerpt:

Then carried by two murderers — killing from self-loathing, having already killed four — on a drug spree through Illinois. One with a gun, one with a map. They were bragging, lurching towards Springfield, and hit a Wendy's. Robbed a hundred bucks from the register and found two hands in prayer on the counter and palmed it too, propped it up on the dashboard for good luck. An accident, a heart attack striking the driver that evening, killed both, and that was that.
***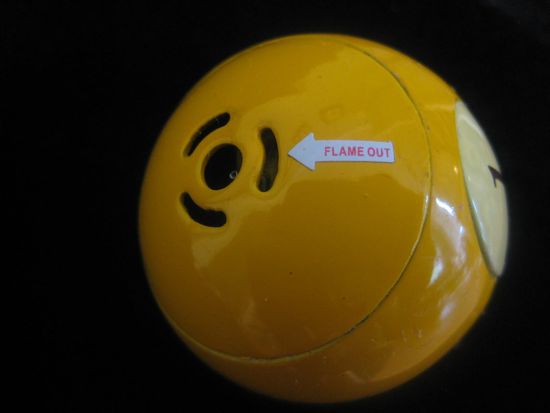 15. Rob Agredo's LIGHTER SHAPED LIKE A SMALL POOL BALL story. Excerpt:

"You lose," she puffed.

True.

Again.
***
DON'T FORGET: On Saturday, October 9, from 6-7 p.m., SIGNIFICANT OBJECTS presents An Evening of Remarkable Stories about Unremarkable Things, plus the first-ever Object Slam, at ROOT DIVISION in San Francisco. MORE INFO HERE.
[Map to Venue.]

Part of the Litquake Litcrawl.
MORE NEWS: For updates about the Significant Objects project and forthcoming collection, visit the archive and subscribe via RSS. For Author Updates, visit the archive and subscribe via RSS. Also: Check out the Significant Objects Bookstore!