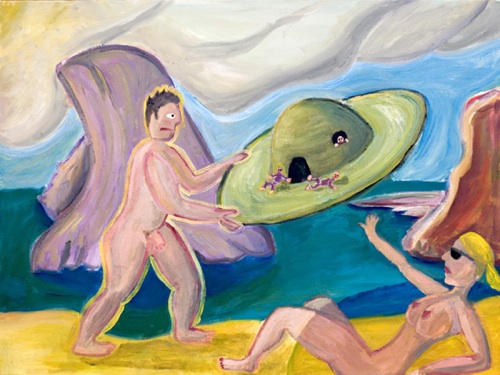 1) Annalee Newitz published a sci-fi story, "The Gravity Fetishist," in the webzine Flurb. Excerpt:
"Follow me." Ahmed held out a hand, fingers spread to admit Chris' between them. Down more stairs, and at last through a heavy door into a dimly-lit room full of benches and harnesses ringed with ornate gravity bulbs. In one harness, a woman struggled to lift her long, slim legs – a low-gravity body fighting forces it could not withstand. In a corner, a man on all fours crawled toward a barrel-chested Earth man, nearly unable to propel himself forward. The Earther let out a theatrical laugh and flicked a whip at the man, now groveling under gravity's tug.
***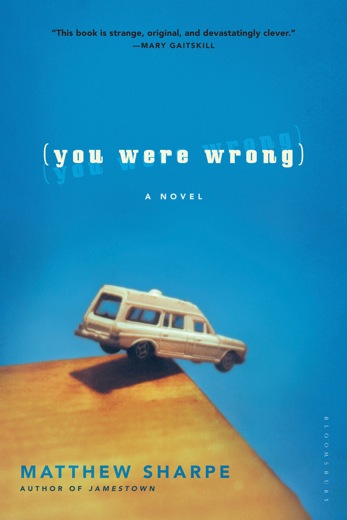 2) Matthew Sharpe is touring in support of his new novel, You Were Wrong, in: New York; Middletown, Connecticut; Princeton, New Jersey; and Austin, Texas. Dates, times, and locations below.

More tour information here.
Sunday, September 19, 2010
Reading with Jessica DuLong, Philip Lopate, and Alexis Romay
Sunday Salon Series
Jimmy's 43
43 E. 7th St., NYC
8:00 p.m.
Wednesday, September 29, 2010
Reading at Wesleyan University
Russell House, 350 High St.
Middletown, CT
8:00 p.m.
Thursday, October 7, 2010
Conversation with Linh Dinh
Center for Fiction
17 E. 47th St., NYC
7:00 p.m.
Monday, October 25, 2010
Reading at Book People
603 N. Lamar, Austin, TX
7 p.m.
Thursday, December 2, 2010
Reading at Labyrinth Books
122 Nassau St., Princeton, NJ
6 p.m.
***
DON'T FORGET: On October 9th, from 6-7 p.m., as part of Litquake's Litcrawl, SIGNIFICANT OBJECTS will present An Evening of Remarkable Stories about Unremarkable Things (plus the first-ever Object Slam) at San Francisco's Root Division. Map to Venue.

MORE NEWS: For updates about the Significant Objects project and forthcoming collection, visit the archive and subscribe via RSS. For Author Updates, visit the archive and subscribe via RSS. Also: Check out the Significant Objects Bookstore!