IN THIS UPDATE: Dara Horn, Curtis Sittenfeld, Cintra Wilson, Chris Adrian, Carl Wilson.
This is the nineteenth installment in a series of twenty posts announcing — in no particular order — which 100 stories will be collected in the Significant Objects book (forthcoming in 2011 from Fantagraphics).
***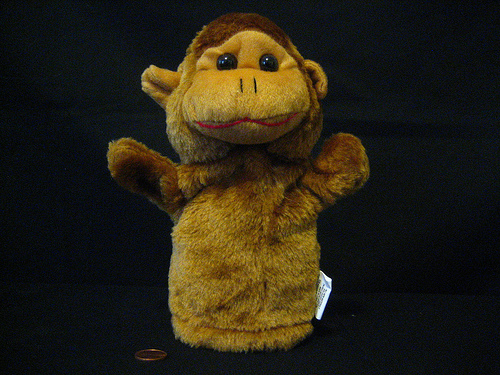 91. Dara Horn's MONKEY PUPPET story. Excerpt:

In addition to The Trial, Kafka at the time of his death was also at work on another manuscript, tentatively titled Metamorphosis II: Monkey Puppet. A sequel to The Metamorphosis, Metamorphosis II continues the story of the surreally afflicted Samsa family. After Gregor the cockroach's death and Mr. and Mrs. Samsa's relief as they notice their daughter Grete's blossoming young figure ("they had come to the conclusion that it would soon be time to find a good husband for her") in the final pages of Volume 1, Metamorphosis II resumes ten years later, with Grete Rosenzweig, née Samsa, as a discontented hausfrau and indulgent mother of three in Prague. In the opening paragraph, Grete Rosenzweig awakens from uneasy dreams to discover that she has been transformed into a plush puppet belonging to her surly and ungrateful six-year-old son Adolf.
***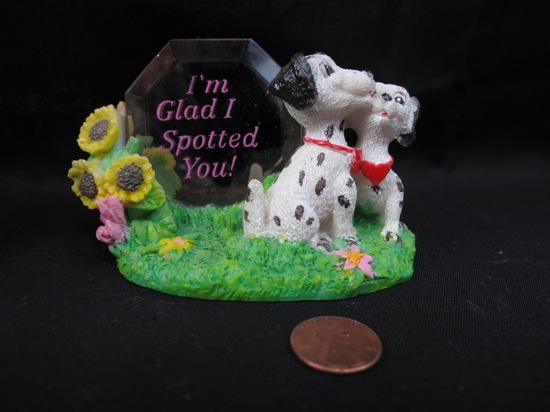 92. Curtis Sittenfeld's SPOTTED DOGS FIGURINE story. Excerpt:

I liked Ronald better because he was taller and because it was harder for me to guess where things stood with him; I had to work to draw him out. Larry just flat-out adored me. He'd always compliment my outfit, and once when he said my perfume smelled nice, I told him in kind of a haughty way that I didn't wear perfume, it was just shampoo. At the movies he'd take my hand even before the trailers had ended. When he picked me up for a date, he'd mention whatever he'd seen or done since we'd last been together that had reminded him of me — a song he'd heard on the radio, for instance, or these spotted dogs, which he gave me after we'd been going out a couple months.
***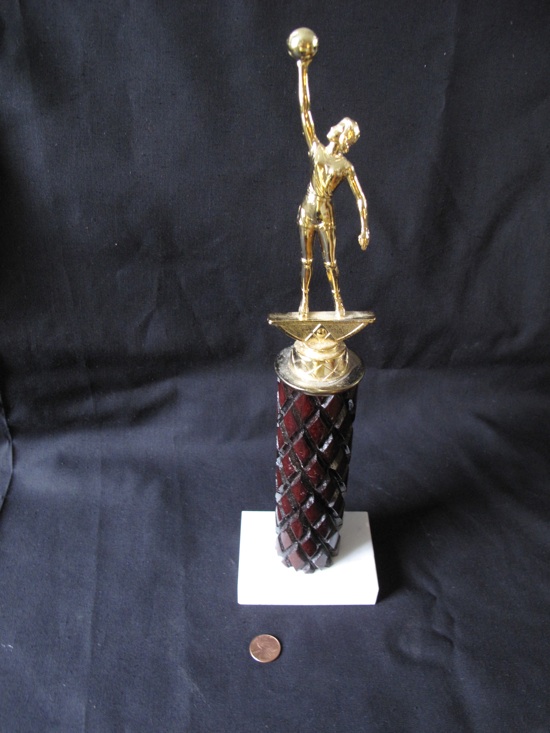 93. Cintra Wilson's BASKETBALL TROPHY story. Excerpt:

As we discussed, I wish my best most coveted and rare valuable trophy prize to be safely in your Beloved hands. You may then assure me with your sweet words, Dear Heart, that you have it resting in a mounted place of honor in your diplomatic safe house. I will be afterwards in waiting for your signal to transfer the misallocated foreign aid (US) $344 MILLION I have received in error to threaten my political life daily, into the bank of your politically stable country. Also I am hoping to send, at future times, to our secret beautiful love child out of wedlock, the contested blood-diamond necklace worth (US) $6,900,00.00 belonging to my dearest departed aunt Hortensia Claire Watsson, may she lie in eternal embracing of the Christ.
***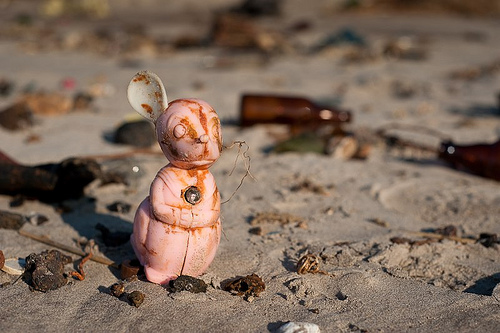 94. Chris Adrian's KANGAMOUSE story. Excerpt:

My brother and I could not agree on how to worship the mouse. It was typical of us back then that we could agree that it should be worshipped—that was obvious from the day it arrived in the mail, a gift from our father, who had been in Vietnam for three years, which was one-third of George's life and one-half of mine, on business more important than his wife and his sons. The last gift had been a green and yellow straw mat, and we agreed that it was, in fact, a prayer mat, the use of which only became clear with the advent of the mouse. The evening it arrived we knelt in our room in our pajamas in the dark. George had his flashlight out and he shined it on the mouse's face.
***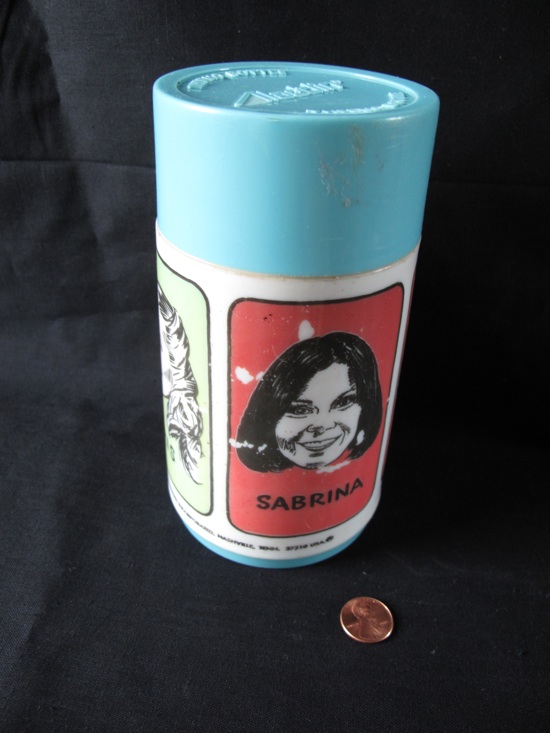 95. Carl Wilson's CHARLIE'S ANGELS THERMOS story. Excerpt:

2

Limbic archive trace data: At public school in Lansing, Mich., 1978, subject Derek F. is made to carry the Object to lunch every day by his mother, who dresses him in over-tight velour sweaters and corduroy "floods" [no trans. available] and has misread her ten-year-old son's interest in a popular show. As the larger boys daily thwap his tailbone and head with its milk-swooshing bulk, they bark out "Sabrina! Sabrina!" and laugh.

The term catches on so robustly that in schoolyard argot it long remains an all-purpose insult, more androgynous than "gaylord," as subject's younger sibling Krissy F. finds out to her cost after frugal Mom hands-her-down the Object in 1983. This despite there being a Kris on it too.

Aural trace clip, semi-musical (folkloric): "Sabrina, Sabrina — chipmunk cheeks suckin' on a weena!"
***
MORE NEWS: For updates about the Significant Objects project and forthcoming (Fall 2011) collection, visit the archive and subscribe via RSS. For Author Updates, visit the archive and subscribe via RSS. Also: Check out the Significant Objects Bookstore!