IN THIS UPDATE: Colleen Werthmann, Josh Kramer, Kathryn Kuitenbrouwer.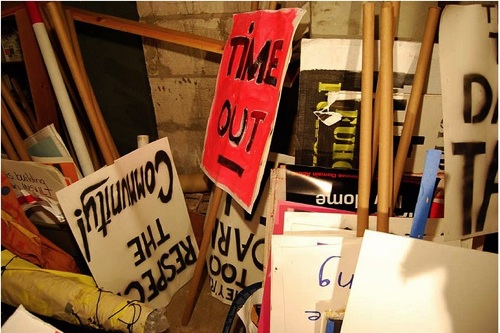 1) Colleen Werthmann is currently appearing in a play by The Civilians, an investigative theater company, at the Irondale Center in Fort Greene, Brooklyn. IN THE FOOTPRINT, a new play with music, tells the story of the largest development project in Brooklyn's history. The play examines the conflicts that erupted in from Atlantic Yards' unveiling through to its current resolution in an attempt to discover how the fate of the city is decided in present-day New York and what can be learned from this ongoing saga of politics, money, and the places we call home. The play is constructed from interviews with real life players in this Brooklyn epic, including local residents, business owners, Daniel Goldstein, political leaders such as Letitia James and Marty Markowitz, activists, union members, and community leaders. Info: http://www.thecivilians.org
***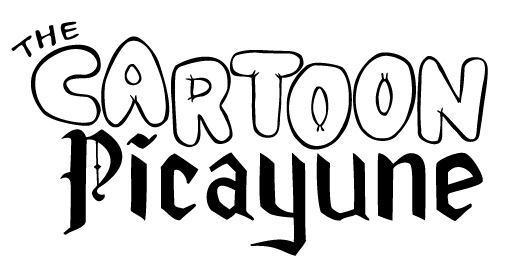 2) Josh Kramer is excited to announce The Cartoon Picayune, a new self-published magazine fusing the art of comics and the tools of journalism. Cartoonpicayune.com is now online, and you can put in your email address to stay in the loop. Josh is currently working on the first issue, which will be full of his own comics reportage and hopefully done in time for MoCCA fest in New York City next April. More of Josh's work can be seen at his blog.
***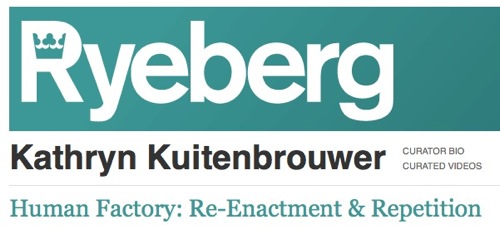 3) Kathryn Kuitenbrouwer has published a new video-essay at Ryeberg.com: "Human Factory: Re-enactment and Repetition."
***
MORE NEWS: For updates about the Significant Objects project and forthcoming (Fall 2011) collection, visit the archive and subscribe via RSS. For Author Updates, visit the archive and subscribe via RSS. Also: Check out the Significant Objects Bookstore!