This past July and August, Rob and I spent many hours visiting thrift stores, yard sales, and flea markets in search of objects for this project. We imposed only a few curatorial restraints on ourselves: e.g., nothing above $4, no clothes or books or LPs (because they somehow aren't thing-like enough), no artworks (because they aren't merely things), and nothing so awful and trashy that it might depress (and therefore inhibit the imagination of) whichever participant was assigned the object.
But if we'd really wanted to make things difficult for ourselves, we might also have banned objects that represent or depict multicellular, heterotrophic eukaryotes of the kingdom Metazoa: i.e., animals. Apparently, Rob and I can't resist an animal-object's pleading eyes, which seem to say: take me home! By my count, nearly 1/4 of the 100 objects we've purchased are animal-oriented. (Er, at least 2/3 of those animal objects were purchased by yours truly; perhaps this isn't Rob's fault.) It's clearly time to impose a new ban — but talk about closing the stable door after the horse has bolted.
In addition to the other things we've accomplished accidentally with this project (e.g., publishing a literary journal on eBay, inventing a new business model), it turns out that we've assembled a menagerie (or perhaps an ark) of lost and discarded animals.
For example…
One DUCK:
One BIRD: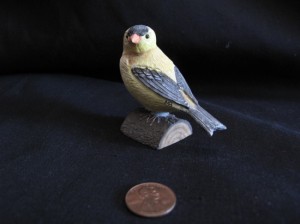 One DOG: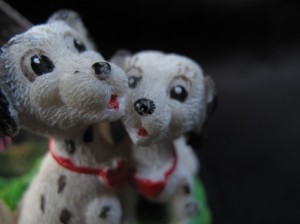 (OK, two dogs.)
One MULE (or DONKEY?):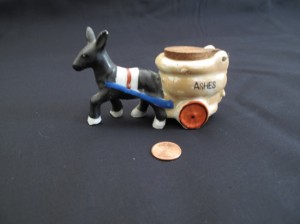 One RHINO: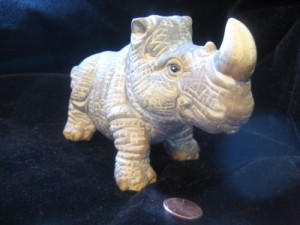 One PIG: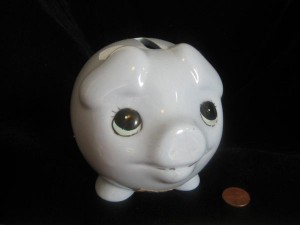 One MONKEY: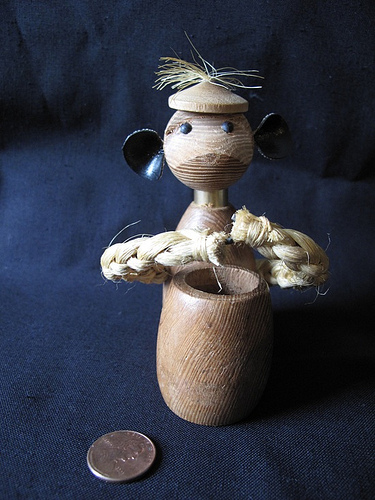 One PENGUIN: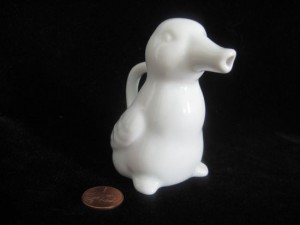 (or is it a duck?)
One MEERKAT & WARTHOG: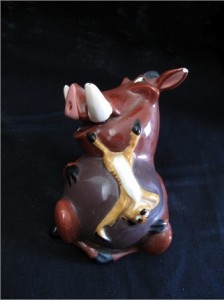 One UNICORN: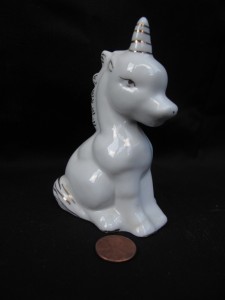 Two HORSES: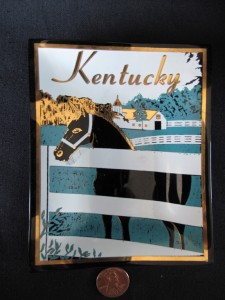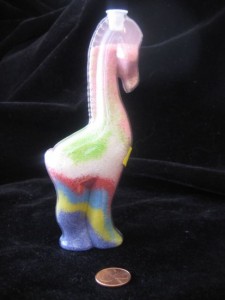 (Is the Rainbow Sand Animal actually a giraffe?)
Three COWS: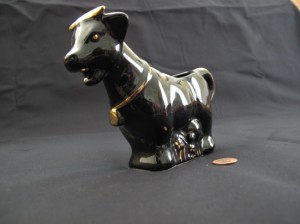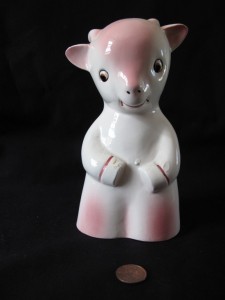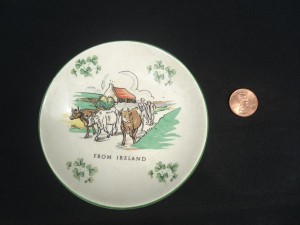 And, as of yesterday, three CATS: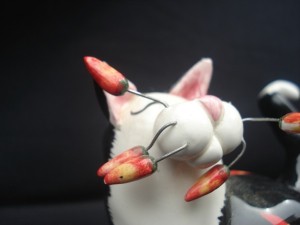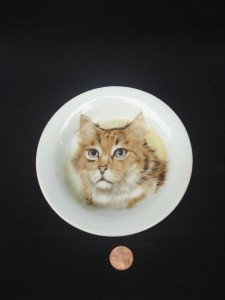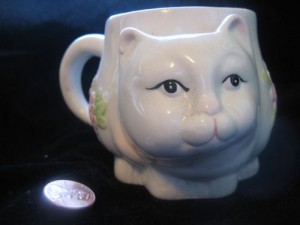 Coming soon: a second duck, a tiny seahorse, and (we hope) a pink horse.