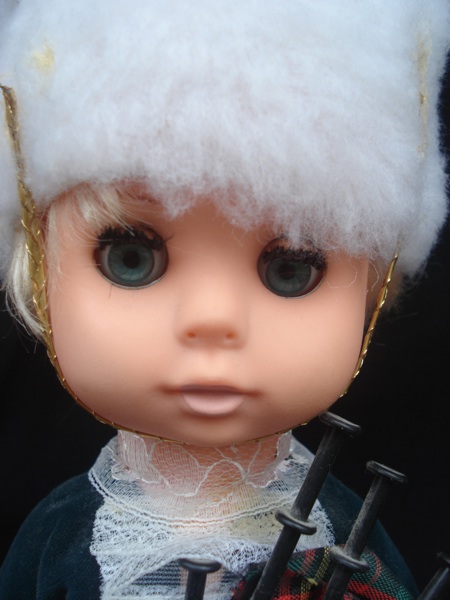 Last month, I said that if enough of you wrote a six-word story about the Scottish Doll, an object purchased for Significant Objects but then thrown into the garbage, I'd pick a winner and issue a prize. Forty-odd stories later, we have a winner.
In the end, there was one obvious winner, in my judgment: Diane Kimbrell. Here's her story:
A Highland "Fling" into the garbage!
Diane wins a Significant Objects Mug mug. Congratulations to Diane, and thanks to everyone who entered the contest. Let's do another one soon…
PS: Matthew Battles' riff on Hemingway's six-word story was funny: "For sale: one wee sporran, unused." But Battles contributed to Significant Objects v1, and he's a friend of mine, and coeditor (with me) of Hilobrow.com. So I disqualified him. Sorry, Matt!
PPS: I didn't find the salacious stories too funny — I mean, at what point, as a civilization, can we stop tittering about men in kilts?