TWO OBJECTS LEFT IN VOLUME 3 — BID NOW!
1) Colleen Werthmann's latest writing can be seen on stevemartin.com.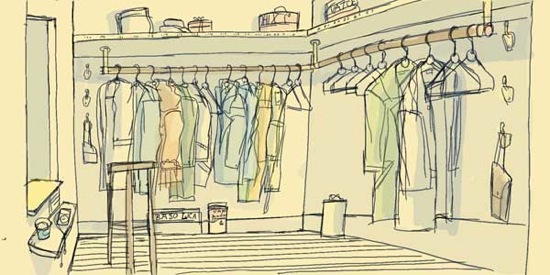 2) Ben Katchor wrote the words — and drew the drawings — for "A Checkroom Romance," a musical tragicomedy in which "one man's casual obsession with the architecture and culture of coat checkrooms ensnares him in a desperate struggle between employment agents, maitre 'd's, lovesick podiatrists, low-budget contractors, and paraphilic playboys." Runs through May and June at the David Rubenstein Atrium at Lincoln Center, in New York.
3) Bruce Sterling recently co-authored a story set in "one grim meathook future in the United Kingdom, as monarchy, politics and altermodern culture smash together in the wake of economic collapse."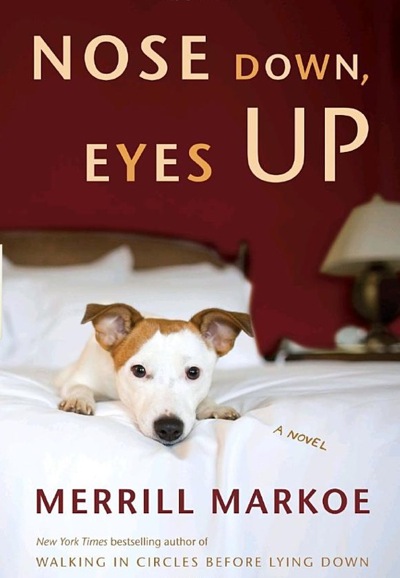 4) Merrill Markoe tells us that the paperback of Nose Down, Eyes Up came out last week. She also says: "I am in the middle of a rewrite of a new book of humorous essays that will be out in 2011."
5) David Abrams just started a blog centered around his once-and-future novel Fobbit. And, he tells us: "I should have a story ("This is Not a Christmas Story") appearing at Narrative sometime in May."
This is the first in an occasional series of updates about Significant Object authors… You can also find out what they're doing by following our Twitter feed.