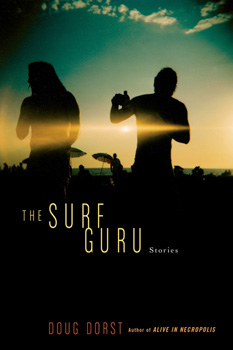 1) Doug Dorst's short story collection, The Surf Guru, is coming out on July 15 (Riverhead). It's the July selection for The Rumpus Book Club, brainchild of SO contributor Stephen Elliott. Dorst will be doing some West Coast readings in July and August.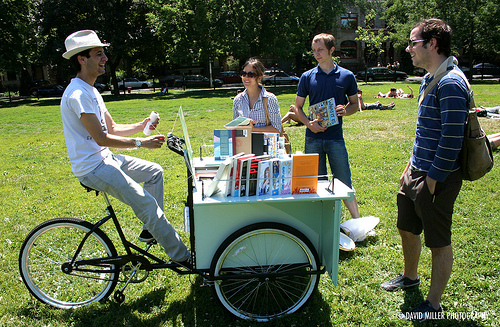 2) If this is summertime, then Gabe Levinson must be riding a custom-built tricycle stocked with 200 lbs of free books from independent publishers (and purchased from independent booksellers) around Chicago public parks.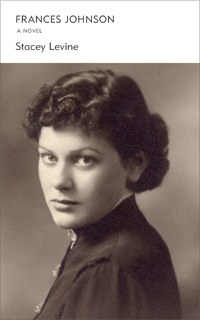 3) Stacey Levine's novel, Frances Johnson, originally published in 2005, has just been republished in a revised edition by the most excellent Verse Chorus Press. (VCP has also published a terrific collection of essays by two–time SO contributor Luc Sante.)
***
* PS: TIME Magazine has just named our sister website, HiLobrow, one of the Best Blogs of 2010. According to TIME, HiLobrow is "a potpourri of intellectualism, culture trends, unexpected artistic creations and out-of-the-box personalities."
* For more Author Updates, click here.