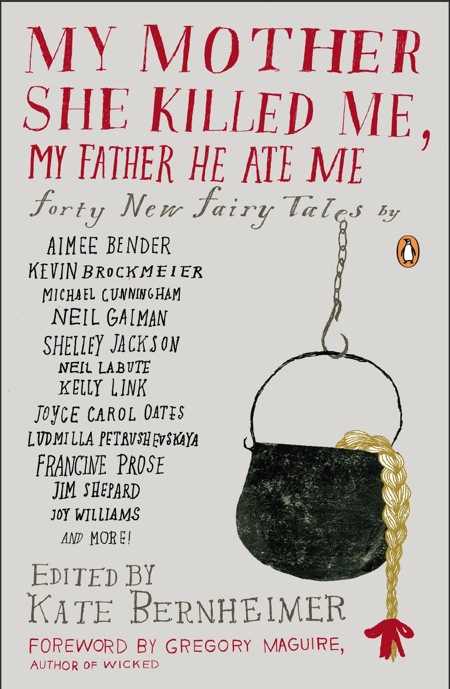 1) Kate Bernheimer has two new books out: Horse, Flower, Bird (Coffee House Press, illustrated by Rikki Ducornet), a collection of her "forceful and spirited stories that will definitely prove disturbing" (according to Library Journal Review); and she's edited My Mother She Killed Me, My Father He Ate Me: Forty New Fairy Tales (Penguin Non-Classics), which includes stories by Neil Gaiman, Michael Cunningham, Kelly Link, and a number of Significant Objects authors, including Aimee Bender, Kevin Brockmeier, Shelley Jackson, Neil LaBute, and Jim Shepard. Phew! Plus, Bernheimer is editing and publishing a new series, called "Conversations with Ghosts"; and she's producing Songs for Fairy Tales, a limited-edition CD compilation of original fairy-tale inspired music created by, among others, Significant Objects authors Willy Vlautin and the duo Rick Moody/John Wesley Harding.
2) That's a tough act to follow, so we'll just report that the SIGNIFICANT OBJECTS book forthcoming from Fantagraphics is shaping up nicely. At some point in the near future we'll announce which stories from volumes 1-3 will be included in the collection. Stay tuned!
***
* For more Author Updates, click here.