IN THIS UPDATE: Ben Katchor, Stephen O'Connor.

UPCOMING EVENT: On October 9th (from 6-7 p.m. at San Francisco's Root Division, as part of Litquake's Litcrawl), SIGNIFICANT OBJECTS will present its first live event: An Evening of Remarkable Stories about Unremarkable Things featuring Rob Baedeker, Chris Colin, Miranda Mellis, Beth Lisick, and Katie Wiliams. PLUS: the first-ever Object Slam. Map to Venue. Confirm your attendance on Facebook!
***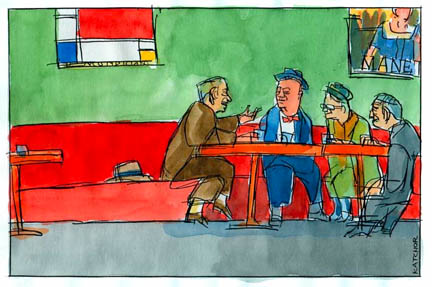 1) Ben Katchor invites Significant Objects readers to check out the following events:
Thursday, October 7, 2010 at 7:30pm
Slideshow Lecture:
"The Great Museum Cafeterias of the Western World."
Carleton College
Boliou Hall
1 N. College St.
Northfield, MN 55057
free and open to the public
October 8 – November 6, 2010
Group Exhibition: Ink Plots: The Tradition of the Graphic Novel at SVA
Visual Arts Gallery
601 West 26 Street, 15th floor
New York, NY 10001
212.592.2145
***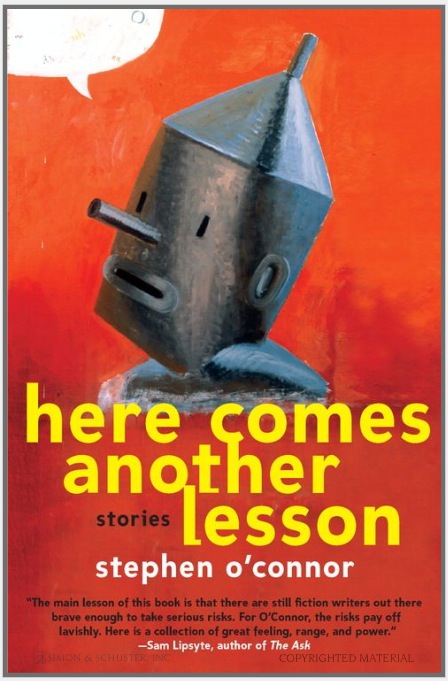 2) Stephen O'Connor will be reading from his new collection of stories, Here Comes Another Lesson, at the following times/places:
New York City, Thursday, October 7:
7:30 PM
Sweet! Actors Reading Writers
Three of Cups in the East Village: 83 1st Ave @ 5th St.
Brooklyn, NY, Tuesday, October 12:
8:00 PM
Reading w/ Martha Colburn & Thollem McDonas (Films & Live Music)
Issue Project Room, Old American Can Factory: 232 3rd St.
$10 ($9 advance)

Brooklyn, NY, Thursday, October 14:
Reading
Community Bookstore: 143 Seventh Avenue, Park Slope
Free
San Francisco, Saturday, October 16:
9:30 PM
Reading/Signing Writers with Drinks
Make-Out Room: 3225 22nd Street
San Francisco, California 94110
Los Angeles, Monday, October 18:
TBA
Reading/Signing Rant & Rave Reading Series
THEATRE THEATER: 5041 Pico, Los Angeles, CA
$15
Los Angeles, Tuesday, October 19:
TBA
Reading/Signing
Pilgrim School: Los Angeles (Private)
Los Angeles, Wednesday, October 20:
7:30PM
Reading/Signing
Skylight Books: 1818 N. Vermont Avenue, Los Angeles, California 90027
Free
San Francisco, Thursday, October 21:
7:30PM
Reading/Signing
Booksmith: 1644 Haight Street, San Francisco, California 94117
Free
Berkeley, CA, Saturday, October 23
3:00-5:00 PM
PEN West
Margaret Schaffer's house: 1 Quail Rd. (Private)
San Francisco, Saturday, October 23
8:00-9:30 PM
Reading/Signing (w/ Tsering Wangmo Dhompa & others) Bernal Yoga Literary Series
461 Cortland Avenue at Andover Street
Free
***
MORE NEWS: For updates about the Significant Objects project and forthcoming collection, visit the archive and subscribe via RSS. For Author Updates, visit the archive and subscribe via RSS. Also: Check out the Significant Objects Bookstore!