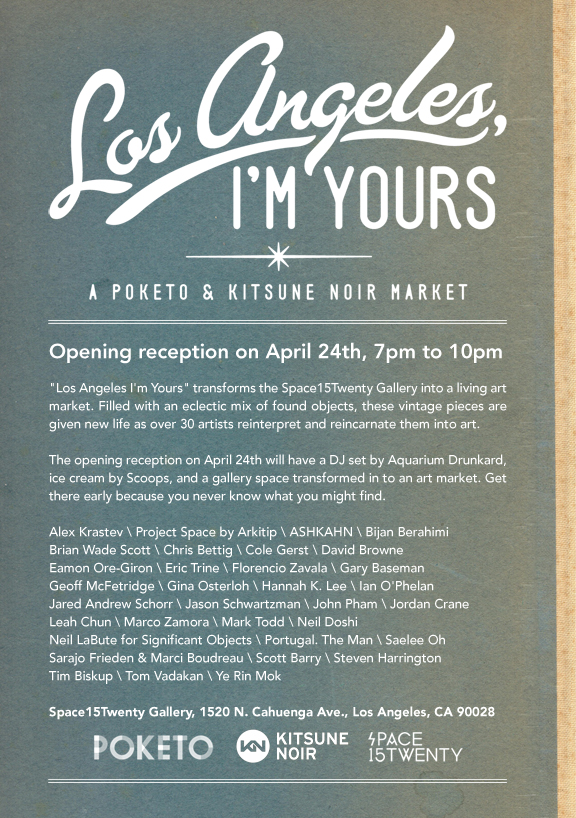 Three pieces of exciting news:
1. Our friends over at Electric Literature dropped a line to let us know they have created "mini-book of our Significant Objects on the iPhone. It's free content, and the app is free." How cool is that? Follow this link to get the free E.L./S.O.  iPhone app from iTunes. And since I don't have an iPhone, tell me all about it!
2. The Rabbit Candle + Neil LaBute Story from v2 will be part of a real-live art show! "Los Angeles, I'm Yours," according to the site, "takes the best artists and designers from the Los Angeles area and brings them together into what we're calling an "Art Market", basically a gallery show formatted like a space you'd find in the Rose Bowl Flea Market." A perfect place for Significant Objects to make its art world debut! The show starts April 24, details here. (Thanks here to Ted & Angie of Poketo for reaching out to us.)
3. And finally: With yesterday's auction (Homies Figurines + Ron Currie Jr. Story, part of our Paola Antonelli/Core77 mega team up), we passed the $1,000 mark on the amount we'll be forking over to Girls Write Now. Pretty exciting eh? Thank you readers and bidders! Keep helping us spread the word…. (And really, the "Crumpter" + Matt Brown Story and Materials is an insane bargain as I type this.)
Oh and finally:Don't forget, we'll have news of our collaboration with Kate Bingaman-Burt and 20×200 very soon.